Yellow birch
Scientific name: Betula alleghaniensis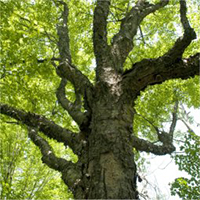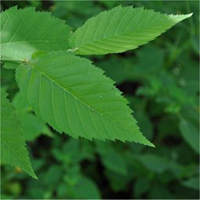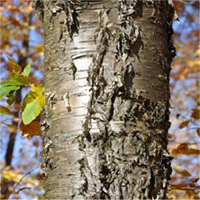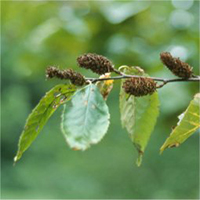 What it looks like
The yellow birch is a medium-sized tree — the largest of the birches that are native to Ontario. It has thin, shiny, reddish-brown bark when young, becoming dull yellow with age, and darkening to bronze-coloured when mature. It grows slowly and lives about 150 years. Yellow birch trees have deep yellowish-green leaves, oval and usually between eight and 11 centimetres long. Its flowers are "catkins" — slim green and brown cylinders that are formed in late summer and stay on the tree all winter, shedding pollen in the spring.
Where it is found
The yellow birch grows across southern and central Ontario and into northern parts of the province.
Planting Tips
Size: Up to 25 metres tall
Moisture: Prefers moist soil
Shade: Moderately shade-tolerant
Soil: Prefers rich soil
Fertilize yellow birch trees only when they show signs of poor health, such as discoloured leaves or slowed growth.
Did you know?
Although yellow birch does turn yellow in the fall, the tree gets its name from its bark, which is a golden yellow for much of its life.
Image credits
Tree: Natural Resources Canada, Canadian Forest Service
Leaf: Ontario Ministry of Natural Resources
Bark: Ontario Ministry of Natural Resources
Catkins: Ontario Ministry of Natural Resources
Updated: October 06, 2021
Published: July 18, 2014