Blue beech
Scientific name: Carpinus caroliniana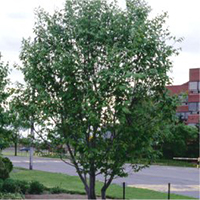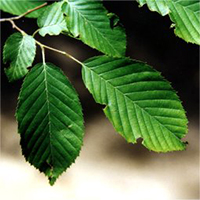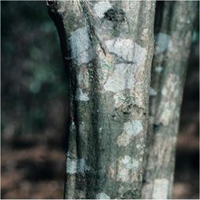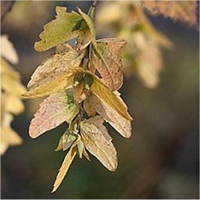 What it looks like
Blue beech may also be known as musclewood for its muscle-like ridges on the smooth-gray trunks, and if often confused as a small beech tree. Leaves are bluish-green, with fine teeth, and becoming successively larger along the shoots. The small nuts are surrounded by a leaf-like bract, becoming brown in late fall, and hanging in clusters.
Where it is found
Blue beech is found in Southern Ontario, in forested areas around the edges of Lake Erie and Lake Ontario, but also found around Pembroke and Renfrew and on Manitoulin Island.
Planting Tips
Size: Up to 8 m tall
Moisture: Prefers moist and can tolerate seasonal flooding
Shade: Can tolerate full shade, and full sun with ample moisture
Soil: Prefers rich, well-drained soils
Blue beech is best transplanted as a young, container-grown tree. Before mulching, you can layer 3 cm of mature compost in a wide ring around the tree on poorer soils.
Blue beech is useful for naturalized understory planting but is also adaptable to urban sites and can even be used as a pruned hedge once established.
Did you know?
Blue beech wood is very strong and was used to make tool handles by early settlers.
Image credits
Tree: Natural Resources Canada, Canadian Forest Service
Leaf: Bill Cook
Bark: John Ruter
Fruit: David Lee
Updated: October 18, 2022
Published: July 18, 2014