Building a Better Business Climate for Ontario: 2015 Burden Reduction Report
The 2015 Burden Reduction Report is part of Ontario's government-wide effort to reduce burden on business and stakeholders.
Letter from the minister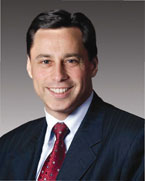 Brad Duguid
Minister of Economic Development, Employment and Infrastructure
A competitive business environment is vital for Ontario's economic success.
Reducing and streamlining unnecessary regulatory and administrative burdens on businesses and stakeholders while maintaining the highest safety standards is crucial to ensuring that our province's business climate remains competitive in today's global economy. As Minister of Economic Development, Employment and Infrastructure, it is my goal to make Ontario the easiest place in North America to do business in order to continue to attract investment, help businesses realize their full potential and support job creation and retention.
This year, the Canadian Federation of Independent Business ranked Ontario as a Canadian leader in reducing regulatory burdens, along with Quebec and British Columbia. Our province's grade has been steadily increasing to an upgraded B+ rating in their recent 2015 Red Tape Report Card — one of the few provinces to see a consistently improving grade.
Cutting red tape generates real savings for businesses, focusing their time, money and resources on activities that generate revenue, increase competitiveness and grow market share and exports. That's why Ontario is committed to a government-wide effort to reduce unnecessary regulatory requirements, eliminate duplication and improve government services for business.
In March 2014, we set a goal of achieving $100 million in savings for businesses and stakeholders by the end of 2017. Already, ministries across government have found $50 million in cost savings, putting us well ahead of targets for this year.
The Burden Reduction Reporting Act, 2014 ensures reducing burdens remains a priority now and in the future. This report is the first annual government-wide report on the province's progress. Our legislation ensures that governments, present and future, must be open and transparent by tabling annual reports on their efforts to reduce unnecessary burdens.
We will continue to collaborate across government, and with our business partners, to ensure Ontario remains a leader in reducing business barriers and in building a climate where businesses can thrive.

Brad Duguid
Minister of Economic Development, Employment and Infrastructure
The challenge
Regulations are a necessary part of governing and they help our economy and our communities by boosting productivity, protecting consumers and employees, advancing innovation and entrepreneurship, and safeguarding our environment.
However, over time, some regulations can become unnecessary or outdated. Today's economy is fast paced and ever changing, and we need to ensure that our regulations match the needs of today's businesses. These outdated and unnecessary regulations, and their compliance requirements, can take businesses away from important work that creates jobs and grows the economy.
Ontario businesses must comply with regulations from all three levels of government, costing billions in time and money to complete paperwork, and fees and expenses.
Smaller businesses feel the burden of these regulations even more than their larger counterparts. Since over 99 per cent of all businesses in Ontario are small and medium enterprises, the drain that unnecessary regulations place on our economy can be substantial.
Business owners want government services and requirements that are easy, accessible and predictable. That is why the Ontario government is committed to creating thoughtful regulations and to working more collaboratively across government and with businesses, to increase transparency and accountability in the Ontario rule-making process.
Reducing red tape will help Ontario continue to build a competitive environment where business can grow, investment flows and jobs are created and retained.
The solution
Ontario has launched a government-wide effort to reduce burden on business and stakeholders.
Our strategy is to ensure government processes and requirements are easier for business to understand and comply with. Thoughtful regulations, processes and services for business will make it easier to do business in Ontario.
Through the Open for Business Branch of the Ministry of Economic Development, Employment and Infrastructure, ministries from across government are working together on initiatives to eliminate unnecessary regulatory burden on businesses and stakeholders, ensuring businesses are focusing their money, time and resources on activities that grow their business and our economy.
Introduced in 2010, the Ontario Regulatory Policy provides clear guidance to government on developing and implementing Ontario regulations, including an open and predictable process.
Ontario has a standardized calculation that assesses the costs and benefits of new regulatory proposals for business and the public, including the cost savings of burden reduction initiatives. Understanding the impact new or updated regulations will have on the businesses that must comply with them is an important tool in assessing and creating thoughtful policy.
In 2014, the Ontario government introduced a mandatory regulatory review policy in an effort to further eliminate burdens. As a result of the policy, regulations will be regularly reviewed and updated or removed when they no longer serve their original purpose.
The Burden Reduction Reporting Act requires the government to file a report, like this one, each year on its burden reduction activities. The Act came into effect December 11, 2014, and demonstrates our government's commitment to improving the province's business climate now and in the future. Ontario joins British Columbia and Saskatchewan as the only provinces with legislation requiring reporting on regulatory reform initiatives.
How we measure cost savings1
Minus
---
= Cost savings
The following types of activities associated with complying with a regulation or administrative requirement can be given a dollar value:
Time to learn requirements, prepare and submit applications, maintain records, co-operate with inspections or wait for approvals and other administrative work.
Fees and payments to the government for services, permits or licences.
Cost of external consultants, accountants or other service providers hired by a business to support complying with requirements.
Administrative office costs, such as paper, printing, postage and courier.
Capital investments and equipment purchased to comply with the requirement or other costs, such as leasing office space or maintenance of equipment.
Interest on loans, rental costs, wages of standby labour and potential loss of income due to delays with the business applications and government approvals.
1 Cost savings in this report were also independently reviewed by a third party. The assessment concluded the cost saving assumptions and estimates of burden reduction are reasonable, conservative and are based on sound methodology.
The goal
Ontario set a target to save businesses and other stakeholders $100 million by the end of 2017. All ministries were asked to identify at least one burden a year that could be eliminated or simplified.
The results are promising:
Saving $6 million and 150,000 hours from initiatives detailed in the initial burden reduction report in 2014.
Saving an additional $44 million and over 2 million hours from ministry initiatives profiled in this report.
With a total of $50 million in savings so far, the province is halfway to reaching its target.
The collaboration
The Ministry of Economic Development, Employment and Infrastructure consulted with our business partners to better understand the opportunities and concerns that exist and took the advice of the Canadian Federation of Independent Business to issue an annual report on burden reduction activities.
The Ontario government recognized that regulations impact a wide variety of stakeholders and held roundtables across many sectors. A roundtable with the not-for-profit sector in 2012 identified improving the funding and grants process as a top priority. Completing grant applications had been an onerous, paper intensive and time-consuming process. As a result of the feedback gathered, the government created Grants Ontario — a streamlined, online system that allows grant applicants and recipients to submit applications and file reports online, while maintaining all their grant-related information in a central database.
Almost $80,000 and over 725 hours have been saved in paper, administration and time costs since Grants Ontario was introduced.
Ontario is working collaboratively across government to ensure that simplifying and streamlining processes and regulations remains a priority.
The initiatives profiled in this report reflect both this collaboration and a range of activities across government that will save businesses and stakeholders time and money — whether it is through expanding online service options, offering more choice to better serve our clients or streamlining rules and processes.
Our business partners are2:
Business improvement areas
Financial services
Building and land development
Agriculture and agri-food
Hospitality
Information technology
Manufacturing
Medical technology
Not-for-profit
Small business
2 Sectors were represented by the following associations: Ontario Business Improvement Area Association, Toronto Financial Services Alliance, Building Industry and Land Development Association, Ontario Federation of Agriculture, Ontario Restaurant Hotel & Motel Association, Information Technology Association of Canada, Canadian Manufacturers & Exporters, MEDEC, Ontario Nonprofit Network, and Canadian Federation of Independent Business.
The savings initiatives
To date, we have achieved 50% of our target of $100 million.
In 2014, five ministry initiatives helped save $6 million and 150,000 hours. In 2015, seventeen ministry initiatives saved $44 million and 2.3 million hours.
More online services
Demand for online services is growing, with more and more Canadians using services, like web banking and e-commerce sites3.
The ease and convenience of using electronic services has resulted in an increased demand for government services to be available online.
The most recent Taking Care of Business survey found that more than 75 per cent of respondents were interested in accessing all routine government services electronically4.
The convenience of online services was a key consideration in many of the government-wide burden reduction initiatives, as part of the government's plan to make important government services available, when and where they are needed. As a result, many of the initiatives the government has taken include moving some or all of their applications, processes and services to a more modern, virtual system.
---
3 Canadian Bankers Association, 2015.
4 Taking Care of Business 4 - Institute for Citizen-Centred Service, 2014.
Online bidding
Ontario is the first provincial jurisdiction to move towards online bidding for all procurements. The new Ontario Tenders Portal lists all available contracts and notices of winning bidders for Ontario government procurements.
Vendors can now easily search for the right opportunities for their business, and receive notifications of new postings. The Ontario Tenders Portal also allows vendors to download applications and bid using simplified online forms that reduce duplication and errors. Compared to the old manual process, the new online system reduces printing and courier costs, and speeds up the approval process.
Businesses now spend less time waiting for decisions as electronic evaluations are made in days rather than weeks.
Simplifying online
The new electronic Child Care Licensing System streamlines services such as applying for, renewing and revising licences, reporting serious occurrences and complaints, and requesting ministry approval for supervisor and program staff. Reducing strain on the system and providing more convenience, applicants can now choose to watch an orientation video rather than schedule an in-person session.
The online system is more transparent and provides a simplified option to more time-consuming, paper-based licensing. Both clients and the Ministry of Education now have immediate access to results, freeing time for the important job of providing the best possible care for the children of Ontario.
PastPort to savings
Electronic services allow for convenient features to be added, significantly reducing time and cost burdens. Approximately $530,000 and 2,800 hours have been saved by consultant archaeologists and their staff in Ontario since PastPort, a new secure online licensing and report system, was launched by the Ministry of Tourism, Culture and Sport. Licensed archaeologists can draft, submit and track archaeological reports, forms and special requests as well as renew or apply for an archaeological licence using the online system. The "one window" portal means they no longer need to contact multiple ministry staff about a single project.
Speeding up vendor payments
Burden:
Preparing, mailing, and waiting for manual invoice processing and payment meant long waits and substantial paper and postage costs for registered vendors in the Ministry of Health and Long-term Care's Assistive Devices Program.
The Assistive Devices Program provides funding and support to Ontario residents with long-term physical disabilities so they can live with more independence. Previously, vendors had to complete a paper form and mail it in to receive payment.
Solution:
A new online platform documents all client transactions, reviews claims and processes vendor payments, allowing them to submit invoices through a secure, simple email attachment. Vendors now spend less time doing paperwork and receive payment faster.
Results:
Saves time preparing.
Shorter wait times for payment — processed in 9 days versus 32 days.
No more manual processing.
Eliminates mailing costs.
That's a savings of $16.7 million or 500,000 hours over 4 years.
No more wasting time
Burden:
Businesses that store, transport or dispose of waste had to apply to the Ministry of Environment and Climate Change for an Environmental Compliance Approval (ECA). The application process involved filling out a form, paying the applicable fees, and submitting the form through the mail. The average wait time, from submitting an application to when the company received approval and could start its operational activities, was about 49 days.
Solution:
In October 2011, the ministry implemented the Environmental Activity and Sector Registry (EASR) as part of its modernization initiative involving a risk-based approach to environmental approvals. The EASR is a public, web-based registry system, and is intended for activities that are routine, well understood and have minimal environmental impacts when complying with standard regulatory requirements. In November 2012, O.Reg. 351/12 was implemented, allowing companies engaged in non-hazardous waste transportation activities to register their activities through the EASR rather than requiring them to apply for an ECA. By registering on the EASR, the wait times for application and review were reduced from months to minutes.
Results:
Saves money — approximately $1,000 in application fees per registration.
Reduces wait times for approval by 49 days, on average.
Shortens application time from 3 ½ hours to 30 minutes.
Eliminates paper and mailing costs.
Maintains environmental protections.
That's a savings of $309,000 or 880 hours over 2 years.
Easier and faster licensing
Burden:
Applying to the Ministry of Community Safety and Correctional Services for a private security and investigative services licence used to be a lengthy and time-consuming process. A paper application was manually completed and then mailed, faxed, or filed at a downtown Toronto office to be manually processed. Applicants waited three to four weeks to receive their approved licences. Applicants could only check on the status of their application via phone, which often involved long wait times.
Solution:
Ontarians can now conveniently apply for, renew or restore a licence to work as a security guard or private investigator in Ontario using an online application at ServiceOntario.ca.
Payment can be made online and once the application has been approved, a digital licence is issued until the physical card is received in the mail. To enhance customer service, licensing processing is now through ServiceOntario, creating a streamlined and automated process at a lower operating cost.
Results:
Faster end-to-end licensing process — five days with online processing versus 15 to 20 business days by mail.
More choice — online or by mail.
Reduces lost wages — private investigators and security guards return to work an average of five days sooner with the digital licence.
Reduces paper and mailing costs.
Improves customer service — calls answered within 30 seconds, 80% of the time.
That's a savings of $2.92 million or 178,800 hours.
Delivering more choice
Businesses want more choices when selecting the most convenient and cost effective ways to meet their regulatory or administrative requirements. Whether talking directly to someone on the phone, completing applications online or checking the status of payments through personal electronic accounts, offering choice is an important way that the government is working to improve compliance with regulations, while reducing burdens.
Direct deposit
Businesses can opt to receive payments through Electronic Funds Transfer. Funds are deposited directly into their bank accounts, eliminating the need to invest time and resources in processing physical cheques, which can cause delays in payment. Direct deposit payments eliminate cash flow uncertainty as funds are deposited immediately into accounts.
Approximately 75 per cent of total Ontario Public Service payments (excluding payroll) were direct deposit payments in 2014. Vendors can enrol for electronic payments by visiting Ontario.ca/DirectPayment to download a registration form for submission to the Ministry of Government and Consumer Services.
Building options
Municipal building officials, designers and others who need to successfully complete Building Code examinations to be qualified and registered in accordance with the Building Code Act, now have more options. Officials can choose to take Building Code training in a classroom setting or via e-learning modules through George Brown College.
Flexible training choices, like online training, can be done remotely and at any time. This reduces travel time and expenses, especially for those in rural and northern areas of the province.
Exam options have also been expanded to be available at test centres across the province, or to be taken at home or office via "virtual on-line proctoring" through Humber College.
Expanding options for training and examinations means more Ontarians are trained in safe and efficient construction processes as outlined in the Building Code Act.
Helping start-ups succeed
Entrepreneurs and small businesses are key drivers of employment and innovation in Ontario. Accessing government resources, however, was time-consuming for start-up companies given the patchwork of stand-alone resources aligned with three separate provincially supported networks. Navigating the system to launch or grow a business was confusing and took time away from business needs.
The Ontario Network of Entrepreneurs (ONE) now brings together all of the resources that support Ontario entrepreneurs and innovators in a single network. ONE ensures clients have easy and timely access to the tools they need for their businesses to grow and thrive. Clients can now access programming and services designed to help Ontario-based entrepreneurs grow their companies, create jobs and realize their potential through over 90 convenient locations across the province.
Reducing legal aid stress
Requiring legal aid can be stressful, but now low-income Ontarians have more options for connecting with legal aid staff. Legal Aid Ontario introduced the Client Service Centre which connects clients with staff via a toll-free phone number. Ontarians can now receive legal advice and have their legal aid applications processed over the phone. Previously, clients waited an average of five hours to see staff in-person at one of Legal Aid Ontario's 52 area offices before they could complete an application. The Client Service Centre has improved customer service and saved clients an estimated 625,000 hours, valued at over $2.4 million, since it was launched.
Legal Aid Ontario has also introduced a new simplified financial eligibility test, which is required to receive full representation by a lawyer. Clients can choose to complete applications over the phone or in courthouses. The test is faster, simple to administer and requires less documentation. An applicant's eligibility is now centred on the size of the applicant's family unit, from a single individual up to families of five or more, not just on the income of the individual applying for support.
The new eligibility test has resulted in approximately $415,000 in administrative savings since it was implemented (or 100,000 hours). The test also offers flexibility for vulnerable clients, particularly people dealing with mental health and domestic violence issues. The time-consuming burden of submitting documents, ranging from rent receipts to bank statements, and from pay slips to receipts for extraordinary expenses such as medical bills, has been eliminated.
Clients who are notified that their application has been refused — due to financial or legal reasons — can now choose to appeal through a new streamlined appeal process, rather than attend an appeal hearing, which can last up to one and a half hours. The new paper-based appeal system can be processed within three days. Since it was launched in 2011, over 15,000 client hours have been saved, or approximately $60,000.
Compliance in an hour
Burden:
On-site inspections can cause interruptions to a business — tying up multiple employees over several days. They require a significant time commitment with on-site visits from employment standards officers reviewing documents, such as payroll records, and interviewing employees to ensure employment standards are met.
Solution:
The Ministry of Labour now offers businesses a choice. Businesses without a history of inspection or claims in the past five to seven years can complete the online compliance check instead of being subjected to a full inspection. It asks "yes" or "no" questions regarding business practices relating to several standards under the Employment Standards Act, 2000.
Results:
Risk-based alternative to a full inspection for eligible businesses.
Easy and saves time — takes 1 hour to complete versus 5 full days of government visits.
Convenient — can be completed at employer's convenience.
Increases employer awareness and self-reliance.
Helps employers understand and comply with their responsibilities under the Employment Standards Act.
That's a savings of $725,000 or 36,500 hours.
Ready, set, invest
Burden:
Investors who want to set up shop in Ontario spend a significant amount of time and resources to find the right location for their business. Once they've found a suitable site, their investment plans can be derailed by unforeseen complications and costs. A property may look perfect on the surface, but features, either on or below the ground, could significantly impact the cost and time for development. Though there are large parcels of suitable land available for use in Ontario, investors may not be aware of all the site options because information is outdated, incomplete or not readily available.
Solution:
The Investment Ready: Certified Site program gives developers easy access to a central inventory of sites. It was launched in 2013 and is Canada's first province-wide certified site program. The site lists properties that have completed a high level of due diligence, such as environmental site and archaeological assessments, and it includes important information such as availability, utilities servicing and transportation access. Reducing the risk of unknowns helps investors better estimate their approvals process, development costs and ultimately their time to market. Site-specific information is available in both print and electronically on the province's international investment website to help raise the profile of Ontario investment-ready locations among potential investors.
Results:
Reduces the risk of unknowns for investors.
Can save investors time and money during site selection.
Provides landowners with custom-designed marketing collateral and international promotion valued at more than $9,000 per site.
That's a savings of $193,800 or 2,540 hours based on 2 projects.
Streamlining success
Streamlining Ontario's regulations, procedures and services, and finding innovative solutions, is a key part of Ontario's strategy to increase competitiveness for our province's businesses.
At the same time, we need to reduce red tape in a thoughtful manner, and consider innovative approaches to ensure we are still protecting our communities, our environment and our natural resources.
Protecting species
OHBA is supportive of the co-operative spirit in which the Ontario government has engaged stakeholders to ensure effective habitat protection is balanced with fair transition and streamlining provisions that provide certainty and respect existing land use approvals for landowners.

Joe Vaccaro,CEO, Ontario Home Builders' Association
Our government is committed to protecting endangered plants and animals across Ontario. This value was entrenched in the Ministry of Natural Resources and Forestry's approach when modernizing the approval process under the Endangered Species Act. The new streamlined online registry and conditional regulatory exemptions for lower risk projects protects species at risk while greatly reducing costly delays in construction start dates.
As a part of these modernizing efforts, land developers who meet the requirements can now register online when they reach a certain point in the approval process. By registering online, land developers agree to follow a set of standardized conditions for newly listed species without having to acquire a species at risk permit. This significantly reduces costs and allows land developers to start their construction on time. In the first year of implementation, this new approach saved almost $700,000 in direct administrative costs to land developers, provided greater certainty for development project start dates and protected species at risk.
Less tax, less paperwork
While extremely important, we know that filing taxes is a time-consuming and often confusing process for many small businesses. That's why when our government introduced changes to the Employer Health Tax in 2014, we carefully studied what the impact might be to small businesses. Effective January 1, 2014, the Ministry of Finance increased the threshold for employers who would be exempt from paying the tax from $400,000 to $450,000 in annual Ontario remuneration. This means that about 5,000 small businesses in Ontario no longer have to pay the tax and no longer incur the administrative burden of completing and filing an annual return.
Northern opportunities
Our government is always looking for ways to provide more timely and effective services for businesses and communities partnering with the Northern Ontario Heritage Fund Corporation (NOHFC). The NOHFC, as an economic development agency, is continuing its important work by partnering with businesses and communities in the North to create jobs and strengthen the regional economy.
Our government introduced new service standards to improve client satisfaction. These changes have significantly increased accountability throughout the application process and expedited the agency's decision-making process. To further reduce burden on clients, we streamlined the administration of funding programs with the introduction of the Northern Business Opportunity Program in 2013, which replaced three separate funding programs.
Landing opportunities
Optimizing the use and availability of provincially owned land provides significant benefits to communities across Ontario. Properties no longer needed for provincial program use are sold at market value. To optimize this process, our government now circulates properties to eligible not-for-profit corporations prior to placing a property on the open market. Eligible not-for-profits are also given time to assemble their financing.
This reform is a result of Open for Business discussions with the Ontario Nonprofit Network (ONN) and was implemented in 2013. Surplus lands are posted on the Realty Circulation Publication website by Infrastructure Ontario and now not-for-profit organizations can access the site by applying to the ONN, which is responsible for compiling the registry of eligible entities. Fourteen eligible not-for-profit corporations were approved and added to the registry by the end of January 2015.
This has been a rewarding process to go through. A problem was identified by farmers and the grain handling industry and we all pulled together, including representatives from government, to find a long-term solution that will benefit everyone. The government should be commended for how quickly we have resolved this issue.

Henry Van Ankum, Director, Grain Farmers of Ontario
Leveling the field
Our government is working to lessen regulatory burdens on Ontario's farmers by modernizing regulations to reflect normal business planning and cash management practices in the grain industry. Regulation changes have clarified and simplified the rules for deferred payment arrangements — a common practice in the grain industry. Farmers can now participate in the Grain Financial Protection Program's regulatory safeguards without risking loss of financial coverage.
The changes to the Grain Financial Protection Program are an important cash management tool for farmers in making business decisions. In the event of non-payment, farmers can now claim compensation, giving them a more balanced approach to risk management. The change was implemented in 2012 by the Ontario Ministry of Agriculture, Food and Rural Affairs.
Streamlining research
We believe CTO's efforts to streamline the ethics review process into a single provincial process for institutions will ultimately benefit both pharma and institutions, by saving the resources and time that are necessary when there are multiple submissions for the same study. CTO's collaborative approach with industry will ensure that Ontario avoids the pitfalls of other provincial Institutional Review Boards (IRBs), and create an environment that will be attractive to more research in Ontario.

Rav Kumar, Vice President, R&D Operations/Business Development, GlaxoSmithKline (GSK)
Ontario's unique, collaborative research environment contributes to the province's tremendous success in biomedical discovery. However, the time and cost associated with initiating and conducting clinical trials have been factors in research institutions receiving investments. Our government has been working hard to find ways to both preserve and grow the estimated $1 billion in clinical trial investments across Ontario.
Clinical Trials Ontario (CTO) creates a streamlined approach to conducting multi-centre clinical trials in Ontario while also maintaining the highest ethical standards for participant protection. It was established in 2012 with support from the Ministry of Research and Innovation.
The new Streamlined Research Ethics Review System, launched in early 2015, enables any single Research Ethics Board, qualified by CTO, to provide ethics review and oversight on behalf of multiple research sites involved in a clinical trial.
This has eliminated the potential for 10 participating sites to have 10 separate ethics boards reviewing exactly the same proposal. After the protocol and overall study documents are approved, individual research sites can be approved to participate in a trial in days, versus two to five months previously.
Helping families
While cutting red tape and improving customer experience is important for business, it is also critical for families across the province — especially for families relying on child and/or spousal support. Ontario's Family Responsibility Office collects, distributes and enforces child and spousal support for about 380,000 clients. The Ontario government noticed that there were significant time-delays for people calling to follow-up on their cases, so we took action to streamline this process.
A new case management model to eliminate wait times was implemented by the Ministry of Community and Social Services. Family Responsibility Office clients can now call their case contact directly. This streamlined case management model includes a general inquiry line for clients who have not yet been assigned a case contact so they can get the information they need faster. Over 123,000 hours or $1.84 million has been saved in client time — spent waiting on the phone or calling repeatedly — since the new model was introduced in 2011.
Supporting children
Our children and youth can also directly benefit from streamlined processes across government. The Ministry of Children and Youth Services established a joint licensing administrative process for child and youth residences, such as group homes and custody facilities. Annual licensing reviews, required under the Child and Family Services Act, formerly handled by two separate divisions, are now merged into a single review process, saving agency staff an average of 3.5 days.
As a result of these changes, residential service providers no longer have to go through two separate licensing reviews. This reduces duplication, paperwork and time spent on physical site tours, along with reviewing files and records and interviewing staff and youth, allowing for more time to be focussed on what really matters — our children and youth.
Driving savings
Burden:
It can be costly and time-consuming for seniors to renew their commercial driver's licence. In addition to fees for written and road tests, drivers must take time off work to travel to testing locations, fill out the necessary paperwork and take the tests. Under the previous system, senior commercial drivers devoted an estimated 67,000 hours each year to complete these tests.
Solution:
The annual licence renewal requirements were simplified in 2013 for commercial drivers, ages 65 to 79, with Class A, B, C, E and F licences. Testing is streamlined through a process that targets high-risk drivers. The written knowledge test renewal can now be completed every five years, instead of each year, and the annual road test requirement has been replaced with a "triggered" road test for high-risk drivers. Drivers convicted of an at-fault collision or who accumulate three or more demerit points must take a road test.
Results:
Reduces time spent to travel and take written and road tests.
Generates cost savings in fees.
Better retention of experienced drivers and less staff turnover for trucking companies.
That's a savings of $1.87 million or 57,000 hours.
Legal savings
Burden:
Legal aid for low-income Ontarians is a critical service, but it can be administratively time-consuming for lawyers. Legal Aid Ontario's certificate program provides vouchers guaranteeing the amount a lawyer will be paid for providing a client with legal service for a certain number of hours. Legal Aid Ontario issues approximately 100,000 certificates each year.
Certificate transactions, related services and inquiries had to be completed by a lawyer over the phone or fax. This process often resulted in over an hour being spent on the phone to complete related transactions. Lawyers also spent significant time providing detailed hourly invoices that couldn't exceed the maximum hours payable for each stage of the legal proceedings, based on pre-determined rates set by Legal Aid Ontario.
Solution:
Three changes were implemented to simplify and modernize Legal Aid Ontario procedures.
A convenient online option is now available for Ontario lawyers to conduct transactions. Lawyers can access password protected personal accounts to request certificate amendments, submit invoices and update information online.
The cumbersome detailed hourly billing process has been replaced with a block fee program. Block fees are fixed fees paid to lawyers for certain routine criminal cases. The program gives lawyers access to a clear, simple and expedited payment schedule that sets out the hours payable for each stage of routine criminal proceedings and cases.
The alternative fee arrangement for select service providers has been simplified. Participating lawyers receive regular payments based on historical averages in exchange for managing a predefined volume of cases.
Results:
Less time spent by lawyers on billing and certificate transactions.
Monetary certainty and shorter wait-times for payments.
Reduces service gaps and allows for more attention to local service needs.
Shift from transactional to client-centre approach for both lawyers and Legal Aid Ontario.
That's a savings of $8.25 million or 350,000 hours over 3 years.
The future
Ontario has made significant headway in simplifying government and making it more efficient for our families, businesses and communities. Since 2011, we have saved an estimated $50 million in time and costs by reducing burdens for businesses. While this is good progress, we know there is more work to do to continue creating a dynamic and innovative business climate.
We will continue to ensure that we achieve optimal time and cost savings associated with government regulations and administrative processes. To ensure we monitor our progress, we will track additional savings we create and report on them yearly — for example, $7.7 million in additional savings was achieved from the online Environmental Activity and Sector Registry for small ground-mounted solar facilities. The registry has been so successful it now has an additional 75 facilities registered and approved (compared to the 19 originally registered in 2013). Approval time for prescribed solar facilities has been reduced dramatically —from 147 days to less than 10 minutes.
Other initiatives, such as the shortening of the form that employers must complete to report a no-lost-time at-work injury or disease (Form 7), continue to make a difference. Introduced by the Workplace Safety and Insurance Board in 2012, the new form saves employers an average of eight minutes per claim.
Continued collaboration with our business partners will help our government pinpoint additional unnecessary regulations, and we look to businesses, communities and stakeholders to provide ongoing feedback through our regulatory feedback form.
We will continue our work to harmonize practices with other provinces and jurisdictions, by aligning our rules and standards to increase trade and economic activity across Canada. For example, through the Ontario-Québec Joint Committee on Regulatory Cooperation, our two governments are working to ensure our regulations encourage more trade and partnership. A new joint working group with the City of Toronto will examine ways to streamline and reduce unnecessary duplication between provincial and municipal regulations.
Emerging technologies are increasing efficiencies across the private sector, and our government will work to leverage technological advancements that help build user-friendly applications and provide more opportunities for meaningful change throughout government.
This time next year, we look forward to reporting on more initiatives that eliminate duplication, simplify regulations and reduce paperwork to help Ontario businesses grow and thrive.
Ontario is Open for Business — a place where businesses and government are working together to reduce burdens and strengthen our economy.
Contact information
We value your feedback. Tell us …
What red tape stops you from being more competitive?
What is your feedback on proposed regulations?
What issue is costing Ontario businesses time and money?
Please send your comments using the regulatory feedback form.
Ontario's Regulatory Registry is your one-stop source for information on:
New proposed regulatory initiatives that could affect Ontario businesses.
Recently approved regulations that affect business.
Summary of burden reduction initiatives
Ministry
Initiative
Date implemented
Cost Savings
($)
Hours Saved
Agriculture, Food and Rural Affairs
Regulatory changes to simplify rules for deferring tax payments under the Grains Act

2012

N/M5

Attorney General / Legal Aid Ontario
Toll-free number for clients

2011

2,411,248

624,853

Simplified financial test to assess client eligibility

2011

416,211

107,857

Streamlined appeal process for clients

2011

59,178

15,336

Block fee payment schedule for processing routine criminal certificates for service providers

2011

3,094,096

128,581

Alternative fee arrangement offers regular payment schedules based on historical averages for service providers

2013

690,095

25,097

Online and self-serve account access for service providers

2011

4,469,883

196,377

Children and Youth Services
Joint administration of licensing reviews (Child and Family Services Act) for residential service providers

2014

N/M

Citizenship, Immigration and International Trade
Grants Ontario online application and file management system

2012

78,026

734

Community and Social Services / Family Responsibility Office
Improved service delivery model with direct access to assigned case contact

2011

1,841,378

123,005

Economic Development, Employment and Infrastructure
Investment Ready: Certified Site Program to provide easy access to central inventory of sites

2013

193,828

2,540

Inclusion of eligible not-for-profit organizations on circulation list to acquire surplus government property

2013

N/M

Education
Child care licensing system for operators to complete licensing activities (Day Nurseries Act) online

2013

N/M

Environment and Climate Change
Regulatory changes enabling non-hazardous waste companies to register activities on the Environment Activity and Sector Registry

2012

308,867

881

Regulatory changes enabling small scale solar operators to register activities on the Environment Activity and Sector Registry

2012

7,682,9726

288,000

Finance
Increased threshold to exempt smaller employers from paying Employer Health Tax

2014

N/M

Government and Consumer Services
Ontario Tenders Portal to enable online bidding on government procurements

20147

N/M

Promotion of Electronic Fund Transfer payment mechanism as an alternative to physical cheques

2011

N/M

Health and Long Term Care
Improved vendor invoicing processes to enable electronic invoicing for the Assistive Devices Program

2011

16,690,824

496,622

Labour
Convenient online tool to check compliance with the Employment Standards Act

2013

723,057

36,492

Municipal Affairs and Housing
Introduction of online options for Building Code training and examination proctoring

2014

N/M

Natural Resources and Forestry
Regulatory changes to modernize approval processes under the Endangered Species Act

2013

684,000

27,735

Northern Development and Mines
Streamlined administration of Northern Ontario Heritage Fund Corporation programs

2013

N/M

Service Ontario / Community Safety and Correctional Services
Streamlined and automated licensing processes for private security and investigative services

2013

2,917,556

178,792

Research and Innovation
Consolidation of resources and support for entrepreneurs in the Ontario Network of Entrepreneurs

2013

N/M

Clinical Trials Ontario streamlined approach to conduct multi-centre clinical trials

2015

N/M

Tourism, Culture and Sport
PastPort e-service to modernize archaeology licensing and reporting

2013

529,839

2,807

Transportation
Streamlined testing requirements for annual licence renewal for seniors with class A, B, C, E, and F licences

2013

1,870,362

57,180

Total estimated savings

44,661,420

2,312,889
---
5 Not Monetized - data was not available to monetize cost savings for these initiatives. See project descriptions in the report for qualitative benefits to stakeholders from these initiatives.
6 These are additional costs savings from those reported in the 2014 Fewer Burdens Greater Growth.
7 Implementation of some features ongoing in 2015.
Updated: May 17, 2021
Published: June 30, 2015