Careers: Ontario Public Service leadership
Learn more about Ontario Public Service Leadership Model, expected leadership behaviours and leadership opportunities.
Overview
A career as an Ontario Public Service leader offers:
innovative, complex, and challenging assignments
opportunities for career growth and personal development
an enriching and fulfilling career in the field of your choice
About us
The Ontario Public Service offers an open, accessible, equitable, and respectful workplace where all employees participate fully and contribute to the development of policies, programs, and services that meet the needs and expectations of all Ontarians.
We continue to build a public service that has a diversity of lived experiences, skills, and viewpoints that will enable us to deliver responsive, inclusive policies and programs for the people we serve.
Becoming a leader in the Ontario Public Service
Working as a leader in the Ontario Public Service is more than a job, it's an opportunity to help make this province the best place in the world to live, work, and grow.
Making a difference
Our leaders bring meaningful and impactful projects to life. Whether it's designing province-wide programs, working with the latest technologies, or leading complex modernization projects, our teams deliver services to help improve the lives of millions of people each and every day.
Living your passion
Whatever your passion, interests, and expertise – we have a ministry looking for you. From health to finance and infrastructure to education, we have leadership opportunities that can help you live your passion.
Advancing your career
You can explore career opportunities across a variety of sectors. With so many diverse job streams, 25 ministries, and several affiliated agencies and organizations, we offer a variety of exciting leadership opportunities.
Celebrating our diversity
We celebrate our differences and draw on the strengths and capabilities of Ontario's diverse talent. Our vision is to create an inclusive and accessible organization, committed to supporting the personal and professional development of everyone by helping them achieve their fullest potential.
Diversity and inclusion in the Ontario Public Service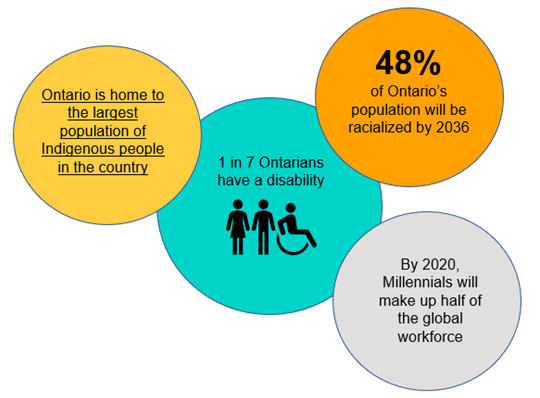 Our call to action
As Ontario continues to grow and change, the Ontario Public Service must strive to reflect the public we serve. With more than 13 million residents speaking 200 languages, Ontario has the most culturally diverse population in Canada.
Our vision
We are committed to building a team that is diverse, anti-racist, inclusive, accessible, respectful, and equitable. Diversifying our leadership teams is a top Ontario Public Service priority with the goal to achieve parity with the Ontario labour force by 2025 for the most underrepresented groups (Indigenous, racialized and persons with disabilities) in leadership positions.
Our Leadership Model at work
Our Leadership Model defines the expected leadership behaviours to lead the Ontario Public Service into the future and deliver our vision. It is anchored in our values and describes how we will lead and create a public service that is inclusive, innovative, responsive, and accountable. Our model starts with three mindsets: responsible, innovative, and collaborative.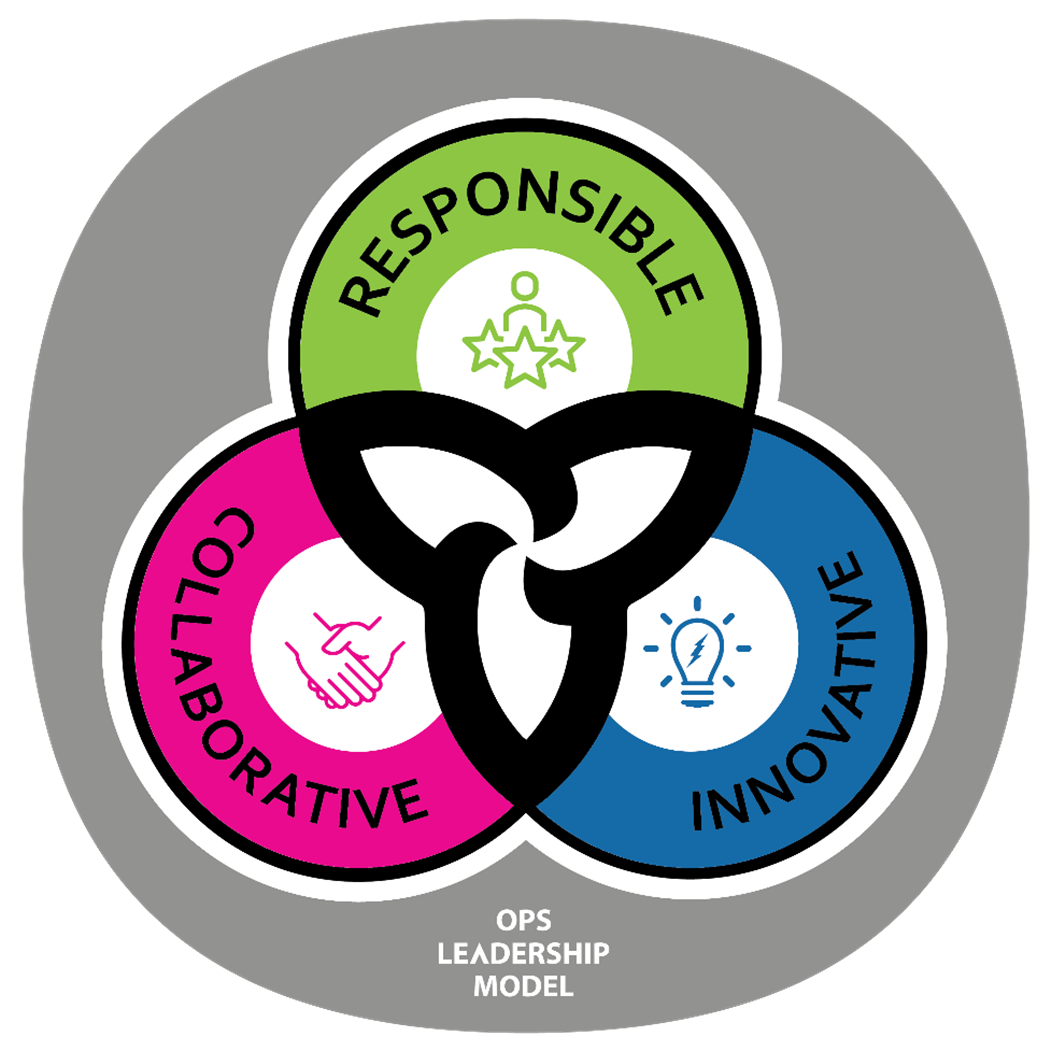 Responsible
I am authentic
I am accountable
I am courageous
Innovative
We lead with a common purpose
We embrace positive disruption
We have a future mindset
Collaborative
We help each other grow, every day
We are inclusive
We drive people centered outcomes
Benefits of working at the Ontario Public Service
Leaders in the Ontario Public Service receive much more than a competitive salary.
Our leaders enjoy:
diverse teams
flexible work options
benefit plans
pension
interesting and challenging work

Leadership opportunities
Opportunities
We are always searching for dynamic leadership talent.
Ontario Public Service leadership job alert subscription
You can keep up to date by email of any new Ontario Public Service leadership opportunities.
Contact us
If you have any general questions, or more specific about the following:
job advertisement
status of a competition
help with an application (e.g. disability accommodation)
Updated: September 12, 2022
Published: March 23, 2022