City of Guelph: Bus Wash Rainwater Harvesting
Information on a stormwater project through the Showcasing Water Innovation program.
Project overview
Install an integrated rainwater-harvesting and rinse-water-reclamation system to reduce water consumption and wash chemical requirements at the Guelph Transit facility.
The project strives to provide an innovative technological water-conservation solution for transit utilities of small/medium sized municipalities.
Expected outcomes
better water conservation
reduced stormwater discharges
groundwater-supply preservation
Organization website
News
Photos
A dirty bus enters the Guelph Transit bus-wash facility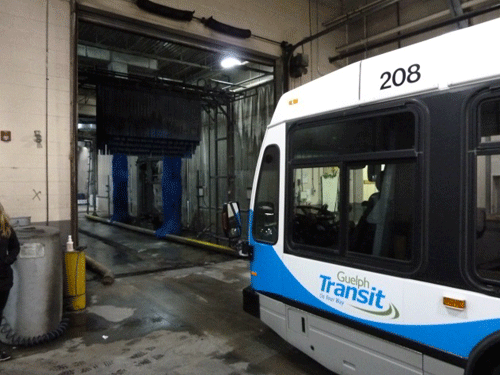 A bus goes through the Guelph Transit bus-wash facility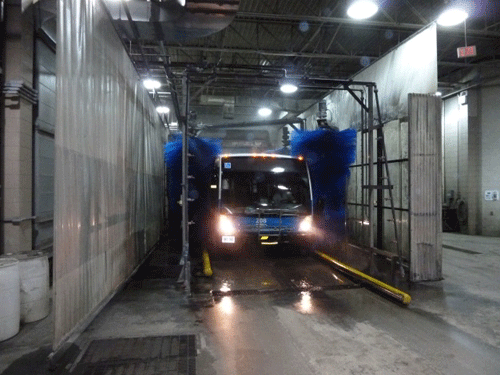 A clean bus emerges from the Guelph Transit bus-wash facility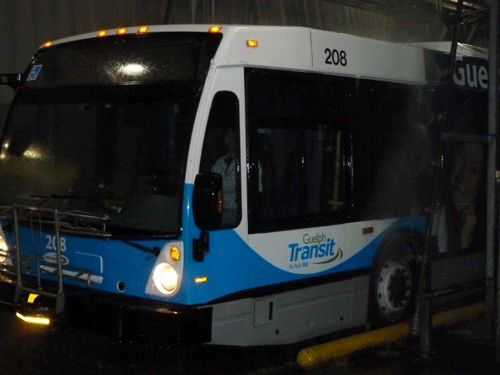 Contact
Wayne Galliher
Water Conservation Project Manager
wayne.galliher@guelph.ca
519-822-1260 ext. 2106
Updated: November 30, 2023
Published: March 20, 2014