Hawthorns
Scientific name: Crataegus species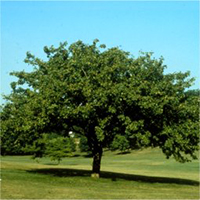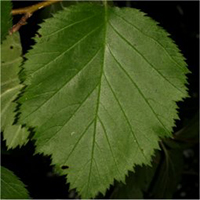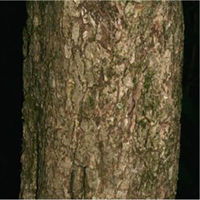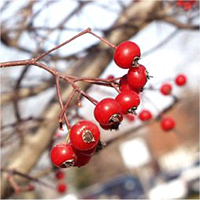 What it looks like
Hawthorns can be hard to tell apart in the wild due to frequent hybridizing, but they share similarities in their small, wide-spreading canopies, rough shredding bark, small toothed leaves, clusters of white flowers and thorny twigs. Clusters of small, apple-like fruits may persist into winter, and may be red, orange, yellow or almost black.
Where it is found
Hawthorns are a group of species adapted to many sites in Ontario, from southern Ontario north of Timmins and west along the north edge of Lake Superior to the Manitoba border. The more common species available include downy hawthorn (C. mollis), cockspur hawthorn (C. crus-galli), dotted hawthorn (C. punctata) and the most northern species, fleshy hawthorn (C. succulenta).
Planting Tips
Size: Up to 12 m tall
Moisture: Moist to dry
Shade: Prefers full sun but tolerates partial shade
Soil: Adaptable, especially to high pH soils
Hawthorns are tough, adaptable trees but prefer a well-drained area to get started in. If planting on heavy, wet soil, plant hawthorns on a mound, and loosen the soil in a circle 6 times the width of the planting hole to a depth of 15 cm.
Hawthorns are useful for their ability to tolerate dry, windy areas, but due to sharp thorns, are not recommended for schoolyard plantings.
Did you know?
Like crabapples, hawthorn fruits contain high levels of pectin and have been used to make jams and jellies.
Image credits
Tree: Richard Webb
Leaf: Steven J. Baskauf
Bark: Steven J. Baskauf
Fruit: Paul Wray
Updated: October 06, 2021
Published: July 18, 2014