Report a scam or fraud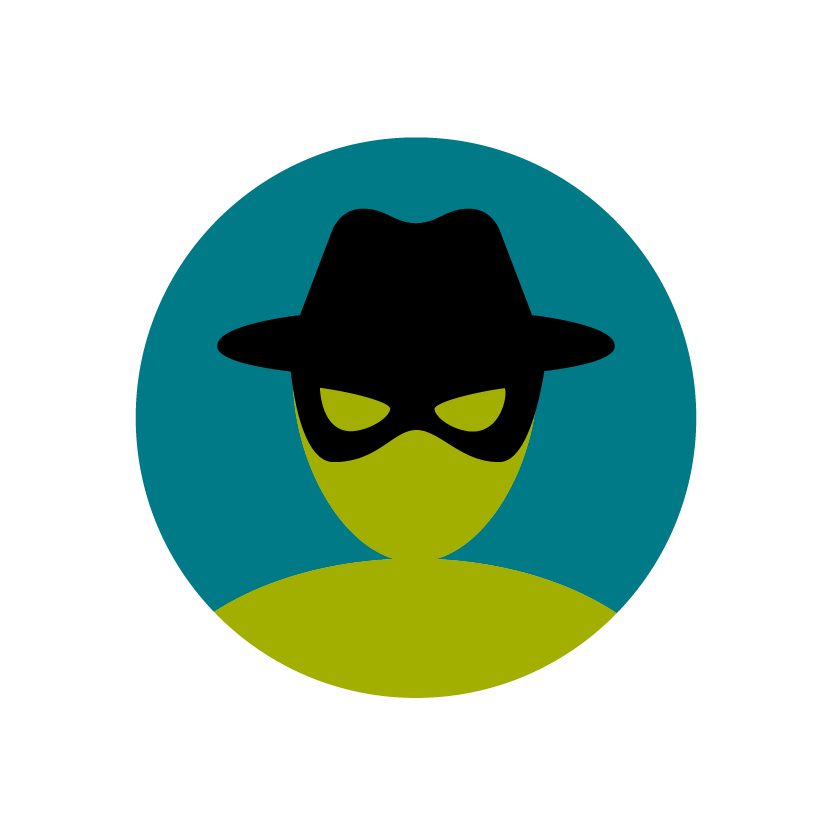 How to spot and report common consumer or financial scams, what to do if you've been scammed and see a list of government-related scams we know about.
Overview
You should be very cautious before giving personal information of any kind to anyone. Scammers will pretend to be from your bank, utility company, insurance company, or even the government in order to steal your identity or get money from you.
It is particularly important to be aware that if someone claiming to be from the Government of Ontario contacts you asking for personal, financial, or health information, it may be a phishing scam.
A phishing scam is when someone contacts you (usually by email, phone call, or text) and pretends to be an individual or company you know (for example, the government, your bank, or a store) and tries to trick you into giving them personal information.
There are legitimate instances in which government staff will contact you by email or phone call for more information in response to an inquiry you have made or a complaint you have filed. However, in such instances they will reference a file or case number, or specific correspondence that you have sent.
However, the Ontario government will never reach out to you directly to:
ask for personal information (for example, Social Insurance Number (SIN), bank account number, health information, etc.)
offer you money or a reward
sign you up for a rebate program
We may reach out to remind you about things like:
a product expiring (for example a licence plate via digital reminders)
the need to renew a business licence for those sectors regulated by government
changes to legislation or regulations relevant to your business
If you are unsure if an e-mail or phone call is from the government, you should contact the ministry allegedly involved to check before you share any information. Find out how to contact different ministries.
Report a scam
You should contact:
local police — file a report about the fraud or scam, and make sure you get a report number for future references
Canadian Anti-Fraud Centre — provides valuable assistance to law enforcement agencies by identifying connections among seemingly unrelated cases
regulatory bodies — when it involves a member of a regulated profession such as a doctor, lawyer or mortgage broker (regulatory bodies may have the ability to take disciplinary action, such as revoking a person or company's licence or ordering them to stop providing services to the public)
If you've been scammed
If you think you may be a victim of a fraud or scam, there are some key steps you should take immediately to reduce your risk of losing more money, protect your personal information and avoid being scammed again.
You should:
stop all communication with the fraudster or scammer
report the scam or fraud to your local police, the Canadian Anti-Fraud Centre and any regulatory bodies (if the scam involves a regulated profession)
notify financial institutions and other companies where you have an account that may have been affected
avoid making any major financial decisions until you feel you've taken action to secure your accounts
put an alert on your credit report by contacting a consumer reporting agency, such as Equifax Canada or TransUnion Canada
gather all records you have of the fraud or scam, such as:

correspondence with the scammer (for example, letters, emails, text messages)
financial statements
receipts
contracts
contact information the scammer used to contact you (for example, phone numbers, email addresses)
websites and social media accounts used for the scam (for example, print out hard copies)
any papers, marketing material or ads used for the scam (for example, brochures, flyers, copies of ads on classified sites)

if the scam occurred in person, avoid touching documents that the scammer may have touched, and protect them with a plastic case or cover
change passwords to accounts that may have been affected, including social media sites
document your actions in a log

this log should include when you first started noticing the fraud (including dates, times, names and contact information), and if you contact law enforcement, financial institutions or other agencies (for example, notifying your bank, changing your banking passwords)

protect your devices if you used your computer, laptop or tablet to communicate with a scammer:

take your device to a professional to have it checked
ensure security software on your device is up to date
install anti-spyware protection
scan your hard drive and files
You may also contact the Law Society Referral Service. They provide up to one half hour of free legal consultation.
Resources
You can visit the Competition Bureau's anti-fraud toolbox to view recent fraud alerts.
You can also read the Little Black Book of Scams to learn more about different types of scams and how to protect yourself. Types of scams you can learn about include:
business scams
door-to-door scams
emergency scams
health and medical scams
phishing scams
romance scams
tax scams
If you have noticed or believe you have been misled by false and misleading advertising in the marketplace, you can report it to the Competition Bureau.
Cyber security
Learn how the Cyber Security Centre of Excellence helps strengthen cyber security across ministries and broader public sector organizations.
Find out more about cyber security.
Active scams
Below you will find information about the active government-related scams known to us. If you have been targeted by one of these scams:
Sticker refund phishing scam
The government is aware of a text message phishing scam providing a fraudulent refund link for licence plate stickers.
You should not open or click on any links as this message is not authorized by ServiceOntario and is a scam. We will not contact you directly to provide a licence plate sticker refund.
Learn more about the Government of Ontario eliminating licence plate stickers.
Social distancing scam
The government is aware of a text message phishing scam offering rewards to citizens for social distancing.
You should not open or click on any links as this message is a scam and in no way related to any Ontario government programs.
Vaccine certificate scam
If you received an email from a sender posing as Public Health Ontario, offering you next steps for signing up for a vaccine certificate or asking for your private health information, do not open it or click on any links. The province will not contact you directly asking for your health information.
Updated: April 21, 2022
Published: November 21, 2014