Applications for summer 2023 field assistants are now open. The deadline for applications is March 17, 2023.
Overview
The Ontario Geological Survey (OGS) activities are grouped around three core functions, including:
geological mapping and surveying
geoservices based on chemical and physical analyses of inorganic geological materials
local area mineral investment expertise that includes inventorying and assessing Ontario's Earth resource potential
Every year, we hire up to 40 geoscience students for summer work experience opportunities in Northern Ontario. We offer a unique outdoor experience while working and learning with internationally recognized geoscientists.
You will:
receive extensive training
gain hands-on experience
contribute to geoscience mapping and data analysis
You can also conduct thesis research with a specific OGS project.
Employment opportunities
Students can work in the following areas:
bedrock geological mapping
environmental and surficial investigations
helicopter-supported lake sediment and geochemical sampling
aggregate and industrial mineral assessments
groundwater quality and aquifer mapping
Positions available
Senior assistant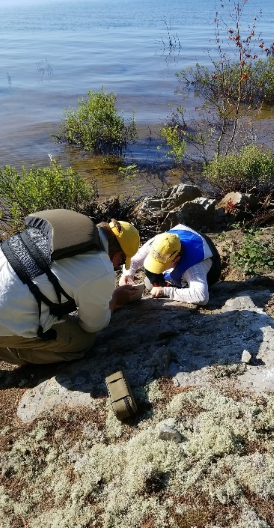 Senior assistants are fourth year undergraduate or graduate students in an earth science program in university or college. To be hired as a senior assistant, you must have at least two summers of field experience.
Duties include:
co-leading the field crew and sharing responsibility with the project leader
geologic mapping
data and sample collection
leadership of the crew
data entry
develop daily work plans
crew and/or camp management
work closely with project geologist
navigation
independently collect geological information in the field
Junior assistant
Junior assistants are undergraduate students in an earth science program in university or college. You do not have to have any field experience to be a junior assistant.  
Duties include:
assisting with data collection
navigating in the field
sampling and sample preparation
data entry
operating vehicles (trucks, ATVs) and/or watercraft
cooking and camp maintenance
Eligibility requirements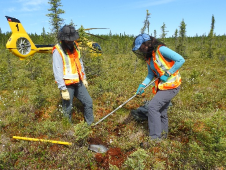 You are eligible if you:
are a continuing, full-time student in the geosciences or related studies at a college or university. You can be a first year to fourth year prospective or full-time graduate student.
are able to work in Ontario
are team oriented with good communication skills
are willing and able to work outdoors for extended periods
have some knowledge of, and/or experience with, applicable computer software and hardware
hold a St. John's Ambulance (with CPR) first aid training certificate (or an equivalent) in good standing. We will reimburse you for all training related expenses.
Things to consider
Season duration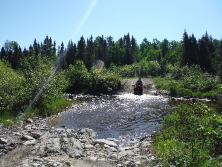 The average field season is 12 to 14 weeks. It begins in mid-May and lasts until the end of August. One week in May is devoted to health and safety training that includes:
ATV and bush road driver's training
aircraft safety
wilderness first aid training for remote field crews
assisting with data collection
navigating in the field
sampling and sample preparation
operating vehicles (trucks, ATVs) and/or watercraft.
Living accommodation
Living and working conditions vary widely depending on the location of the project and the work involved.
You might live in cottages, motels or tents for all or part of the field season. Some crews operate in remote areas and get around using:
boats
canoes
helicopters
float planes
Work assignments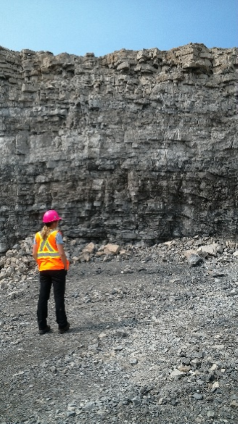 Depending on the nature of the project, work can include:
collecting and preparing rock, sediment or water samples in the field
working with digital data, maps and databases
taking field notes
learning the fundamentals of geologic field operations
Field crew members
Field crews typically consist of:
one or two professional geoscientists or project leaders
one to six students
The number of students on a field crew varies depending on the type and requirements of individual projects.
Thesis research with a specific OGS project
If you want to discuss the possibility of doing thesis research with a specific OGS project, please indicate this on your application.
How to apply
We are now accepting applications for 2023. To apply:
download and complete the application form (PDF)
send the application form, your cover letter and resume by email or mail to:

OGS Field Crew Recruiter
Ministry of Mines
Willet Green Miller Centre
933 Ramsey Lake Road, 7th Floor
Sudbury, Ontario
P3E 6B5



 

OGS_recruiter@ontario.ca
The deadline to apply is March 17, 2023.
After you apply
We carefully screen student applications to make sure your skills and experience match with each field crew.
We will contact students that successfully screen in. Crew leaders will contact students to discuss the hiring process and answer any questions.
Updated: January 16, 2023
Published: January 06, 2022