Green/red ash
Scientific name: Fraxinus pennsylvanica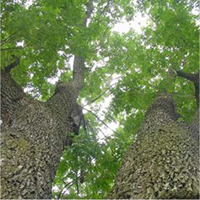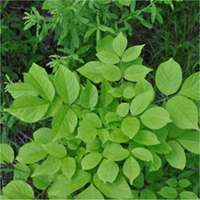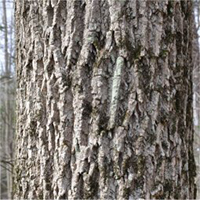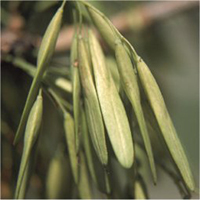 What it looks like
This small to medium-sized tree grows quickly. Five to nine long, oval leaflets grow on a central stalk. Leaves are yellowish-green, turning yellowish-brown in the fall. Leaflets tend to fall individually. This ash's bark is greyish-brown and it has small winged fruit.
Where it is found
Green ash trees grow across southern and central Ontario, as far north as the Ontario-Minnesota border and the north coast of Georgian Bay, east to the North Bay region.
This ash is popular as a shade tree in residential areas and was widely planted because of its good form although the Emerald Ash Borer is currently threatening the species across its entire range.
Planting Tips
Size: Up to 25 metres tall
Moisture: can tolerate moist and seasonally temporarily flooded sites
Shade: moderately shade tolerant
Soil: prefers rich soils
When planting, you need to dig a large enough hole for the root to grow rapidly without too much strain. If you are digging in clay soil, the hole will need to be at least 6 times the width of the root ball.
Did you know?
The green ash's abundant seed crops are a source of food for many kinds of wildlife.
Image credits
Tree: Ohio Dept. of Natural Resources
Leaf: Ministry of Natural Resources
Bark: Ministry of Natural Resources
Seed: Ohio Dept. of Natural Resources
Updated: October 18, 2022
Published: July 18, 2014