The Ontario Public Service's Service Design Guild
We are an informal network of public servants who are passionate about great service design.
Learn how we're spreading service design methods across the organization, and how to join us as a member.
What we do
The Service Design Guild is a place for designers of all types to learn from each other, collaborate and share best practices.
Learn more about service design
Guild members include Ontario public servants from across the government whose service design knowledge ranges from novice to expert. Together, we:
promote service design across government at all levels
organize service design networking events
share case studies, best practices and thoughts about the service design practice in the Ontario government
connect people to useful service design resources
provide support and advice on service design projects
Become a member
Becoming a guild member is free, and anyone from the Ontario Public Service can join – all you need is an interest in service design and an ontario.ca email address. Once you've joined you'll start getting our updates including upcoming events, new resources and community news.
Ways to participate
How much time and energy you'd like to contribute to the guild is up to you. Some ways members can get involved:
participate in or run guild events
give input on fellow members' service design challenges
ask questions and learn how other teams are creating great user experiences
write case studies for the community about your own successes and failures
share useful service design tools or resources
Meet the executive team
The Service Design Guild executive team plans and organizes regular meetings for guild members and, with input from all members, manages the guild's strategic plan.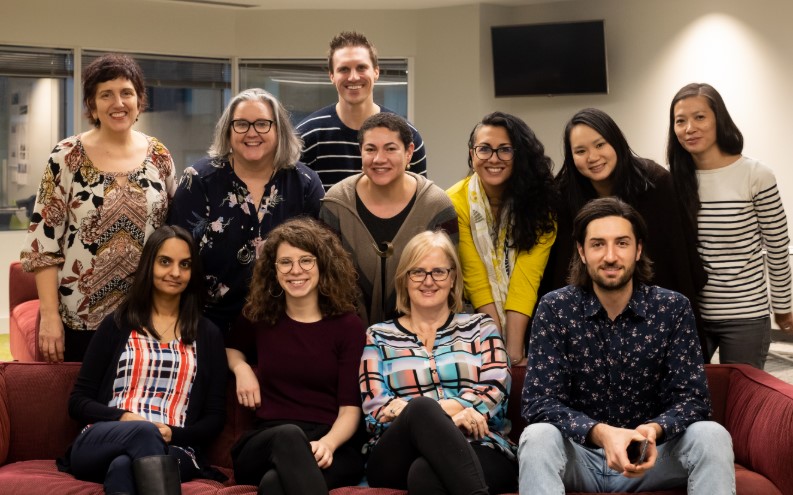 Current executive team members
Back row, left to right: Terry Costantino (MGCS) Kim Monastyrskyj (MGCS), Dana Patton (MGCS), Shannah Segal (MGCS), Hedia Balkhi (MTO), Lucia Hsieh (MGCS), Olivia Lam (MCCSS)
On the couch, left to right: Shahzma Haji (MCCSS), Marie Serrano (CAB), Debra Churchill (CAB), Marc Molinaro (MAG)
Not pictured: Adie Margineanu (MGCS), Robyn Hughes (MCCSS)
Guild events
The service design guild hosts monthly meetups and an annual UnConference open to Ontario Public Service employees.
Learn more about our events and how to attend
Contact the guild
Please email the executive team to:
ask questions or give feedback about the guild
get guidance on service-design-related projects
get advice on starting a service design group within your division or ministry
find out about coaching and training opportunities
Updated: June 14, 2022
Published: May 02, 2019