Pre-plan and pre-pay final arrangements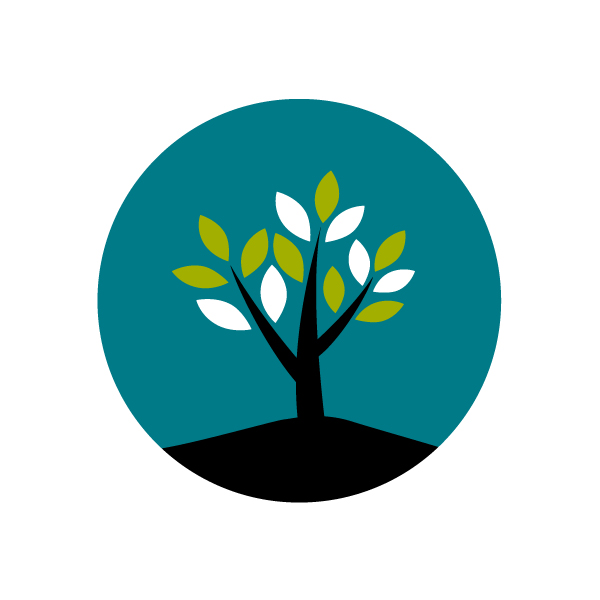 Know your rights before you preplan and prepay for final arrangements, like a funeral, burial, cremation, alkaline hydrolysis or scattering.
Your Rights
Under the Funeral, Burial and Cremation Services Act, you have certain rights when planning a funeral, burial, cremation, alkaline hydrolysis or scattering.
By law, funeral establishment, cemetery, crematorium, alternative disposition and transfer service operators must be licensed.
To learn more about your rights, read the Consumer Information Guide: A Guide to Death Care in Ontario.
If you have questions or need to file a complaint against a licensed bereavement service operator, contact the Bereavement Authority of Ontario.
Why plan ahead
Preplanning your final arrangements can save your family and friends from having to make decisions at a difficult time. It also gives you time to make the right choices.
The person you name in your will to handle your affairs (for example, your estate trustee) can change your plans at the time of your death, so it is important to discuss your wishes with him or her and your family members or friends.
Contract requirements
Your contract must include:
the name of the person who is paying for the contract (called the purchaser)
the name of the person for whom the services or supplies will be provided (called the recipient)
the name of the company you are dealing with (the provider)
the services and supplies you have chosen
the contract terms, including your right to cancel
a description of any commission or benefits that your provider is receiving for recommending certain supplies or services to you
any taxes to be paid
For interment or scattering rights, it must include either:
a description of the location of the grave, crypt or niche for interment, or
the location where you may scatter human remains (from cremation or alkaline hydrolysis)
Payment options
You can preplan your final arrangements without prepaying. Most service providers will keep a record of your plans without cost.
If you decide to prepay, you will be asked to sign a contract. There are two ways to prepay:
you can pay your service provider and have the money held "in trust" by a bank, trust company or independent trustee (it will earn income over the years until it is needed, which will be used to offset any increase in the cost for your arrangements)
you can buy insurance from an insurance company (your service provider may have an insurance program in place)
To make sure your money is held safely:
your service provider must give you a contract that states the total amount of money you have paid and the terms of payment for any balance you owe
if you prepay with a licensed funeral establishment or transfer service, your money is protected by the Prepaid Funeral Services Compensation Fund administered by the Bereavement Authority of Ontario (this fund is used to give back money to consumers if, in rare cases, their prepaid money is not available when it is needed)
if you place money in trust for prepaid services or supplies, your service provider is required by law to only have it in very safe investments (you are entitled to ask your service provider once each year where and how the money is invested and how much money you have in your trust account)
if you buy an insurance policy to fund a contract and pay the insurance company directly, your money is protected under the Insurance Act
there are inspections from time-to-time to make sure that service providers comply with the law
Insurance contract
If you buy insurance, you will have to sign 2 contracts:
an insurance contract with an insurance company
a prepaid contract with your service provider
This will make sure that the insurance money is used for the supplies and services you choose.
Your insurance contract will set out how you can cancel it, any fees you may have to pay and any rights to a refund that you may have.
If prices go up
If prices go up, the income that your prepayment earns will be used to offset any increase in costs.
At the time of death, funeral establishments, cemetery, crematorium and alternative disposition operators:
how much money an insurance policy will pay for the costs of final arrangements
how much money is held in trust (including income earned) and what the services you requested cost at the time they are delivered
If you have a prepaid contract that was made on or after July 1, 2012: your legal representative will not be asked to pay more for the services or supplies you requested except for any balance that may still be owing under the contract. Any services or supplies that are requested but not included in your prepaid contract will also need to be paid for.
If you have a prepaid contract made before July 1, 2012: your legal representative may have to pay more money to cover higher prices depending on the terms of your contract. As of July 1, 2012 all prepaid contracts must be guaranteed — meaning that a provider cannot ask for more money if the cost of delivering the supplies and services goes up.
If prices go down
The cost of the services must be based on the most current price list. If that cost is lower than the amount you pre-paid (and the interest earned since you signed the contract), then there will be leftover money.
If there is money left over after everything in a contract is paid for, what happens with any remaining money will depend on the date the contract was made and the rules that applied on that date.
Any leftover money including the interest earned will be paid to your estate or the person specified in your contract to receive the refund if:
your contract was signed on or after April 1, 1992 for cemetery or crematorium contracts
your contract was signed on or after June 1, 1990 for funeral or transfer services
The Funeral, Burial and Cremation Services Act does not require that a refund be made for contracts entered into before these dates.
Changing or cancelling a contract
You or your legal representative may cancel or change your prepaid contract at any time before the services or supplies are provided. You must give notice to your service provider in writing.
You may or may not get all your money back depending on how much you have paid, any cancellation fees and whether any supplies and services have already been provided.
As of July 1, 2012:
if you cancel within 30 days of signing, you get all of your money back
after 30 days, a provider may keep a cancellation fee of 10% of the amount in trust, up to a maximum of $350
If you have an insurance contract, you may cancel it as well. Your refund will depend on the terms of your contract.
Review your contract and speak to your insurance company for details. Your insurance contract may have a cooling-off period and cancellation fees and the amount of a refund will vary.
Instructions for your legal representative
Remember to keep all important documents in a safe place where your legal representative(s) can find them easily and give a copy to the person who will likely make the arrangements. Keep in mind that your representative may not be able to have a safety deposit box opened until after the funeral.
At death, your legal representative should take your pre-arrangement documents to your chosen provider and any receipts or other evidence of payment.
The service provider will review the contract with your legal representative and let him or her know if there are any extra costs to be paid at that time.
If a service or supply is no longer available, one of the following can happen:
the service provider can make a reasonable substitute at no extra charge, or
your legal representative can cancel that part of the contract.
If there are any changes or added items, your legal representative must give written authorization and may be asked to sign a new contract.
Questions or complaints
Contact the Bereavement Authority of Ontario if you are inquiring about:
funerals, burials, cremations, alkaline hydrolysis and/or neglected cemeteries
interments, scattering of remains or alternative disposition of remains
issues with a licensed bereavement service operator
Bereavement Authority of Ontario (BAO)
Toll-Free: 1-844-493-6356
Telephone: 647-483-2645 (Toronto area)
Email: info@thebao.ca
Updated: August 02, 2022
Published: November 24, 2014