Stop collection agency calls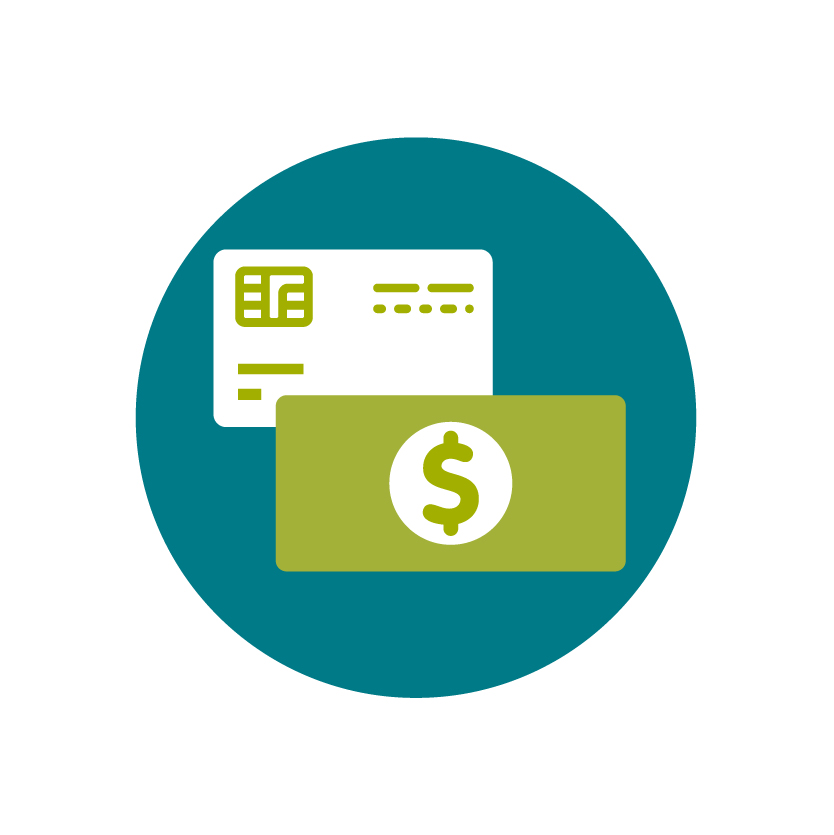 Learn how to handle collection agency calls and the rules they must follow when contacting you.
Overview
In Ontario, collection agencies must be registered and must follow the rules laid out in the Collection and Debt Settlement Services Act and its regulations.
The Ministry of Public and Business Service Delivery registers and regulates these agencies.
Your rights
Whether you owe money or not, a collection agency cannot harass you and must follow strict rules under the law.
If they break the rules, you can file a complaint with the ministry.
Their responsibilities
How they should contact you
In Ontario, registered collection agencies must send you a private letter by mail or email. Their letter must include:
information on how much you owe and the type of product or service that put you in debt
the name of the business/individual you owe money to
the amount of the debt on the date it was first due and payable and, if different, the amount currently owing
notification that a breakdown of the current amount owing will be provided upon request
the name of the collection agency and collector who are demanding payment of the debt
that the collection agency is registered in Ontario
the contact information of the collection agency, including the full mailing address and telephone number and, where available, email address and fax number
a disclosure statement, which explains your rights and the steps you can take if you think the agency has broken the law
After the agency sends the letter
They must wait 6 calendar days before they next attempt to collect payment of the debt.
"Contact" means the agents must actually speak with you, email you or leave you a voicemail. If you don't answer the phone and the agents don't leave a message, it doesn't count as contact. A letter sent by regular mail also does not count as a contact.
Who they are allowed to contact
You:
on a Sunday between 1 p.m. and 5 p.m. local time
on a Monday to Saturday, between 7 a.m. and 9 p.m. local time
Your spouse, family member, relative, neighbour or friend if:
that person has guaranteed to pay your debt, or
you've given the collection agency written permission to do so, or
they are only looking to confirm your contact information
Your employer:
1 time only to confirm your employment status, or
if the employer has guaranteed your debt, or
if you've given the agency written permission to contact them, or
if the call is about a court order or an automatic deduction from your salary
They are also allowed to do a credit search on you and register the debt to your credit report – which may negatively impact your credit score.
What they are not allowed to do
charge you any fees
pressure or harass you
contact you on a statutory holiday
use threatening, profane, intimidating or coercive language
contact you more than 3 times in a 7-day period without your consent
give false or misleading information to any person, including your family, friends or employer
recommend that a creditor take legal action against you without notifying you of their intention to make this recommendation
If you owe money
To stop the collection calls, you need to either pay off the debt or contact the collection agency to try and negotiate a payment plan.
If you need help paying the debt, consider contacting a credit counselling service, such as:
Debt settlement companies
Debt settlement services are different than credit counsellors. They are for-profit companies and charge a fee to help you negotiate a plan to repay your debts.
Always take the time to understand your contract and beware of companies that:
charge large, upfront fees
say they can reduce your debt by 50% or more
say they can get collection agencies to stop calling you
claim that their program is approved by the government
claim that if you work with them there will be no negative effect on your credit report
charge a cancellation fee if you want to end your contract before the end of its term and may also not refund the money you paid them
If you don't owe any money
If you believe that you do not owe money at all, you can contact the collection agency and let them know.
The law says that a collection agency cannot contact you without your consent if you:
• write to the collection agency and say that you dispute the debt; and,
• suggest that the matter be taken to court
Make sure you are able to prove that the collection agency received your communication (such as by using e-mail, certified mail, a courier, etc.). Be aware that the collection agency could advise the creditor to take legal action.
If the collection agency continues to call, file a complaint.
If the amount owed is wrong
If you disagree with the amount owed, you may wish to contact the collection agency or the creditor to get more information. Collection agencies must provide you with a breakdown of the current amount owing, upon request.
When to file a complaint
You can file a complaint if your rights have been violated by a collection agency.
If you're not sure if your rights have been violated, contact us. The quickest way to get a response to your questions is to contact us by phone – but you can also contact us by email or mail.
How to file a complaint
Filing a complaint with us cannot get you out of paying your debt. Regardless of how long it's been or the conduct of the collection agency, you remain responsible for money you owe.
Step 1: inform the collection agency of your complaint
You should advise the agency of your complaint by email, letter, or phone before you file a complaint with us.
Make sure your email or letter includes:
the name of the agency
how your rights were violated
if you've reached out to the Ministry of Public and Business Service Delivery
If you advise the agency by phone, make sure to note the date and details of the conversation.
Step 2: submit a complaint to us
If the collection agency does not resolve your complaint to your satisfaction, submit your complaint to us online. If you require an alternate format, please contact us.
After you submit your complaint, we:
review the complaint
determine if the collection agency has broken the rules
respond to most complaints, by email, mail or phone within 15 business days
Next steps
If we have any questions or need more information from you, we will contact you by email, mail or phone.
If we find that the agency:
did not break any rules, we will notify you by email, mail or phone
broke the rules, the registrar will determine the appropriate administrative action
Updated: December 05, 2022
Published: September 29, 2014