About treaties
Treaties are legally binding agreements that set out the rights, responsibilities and relationships of First Nations and the federal and provincial governments.
Ontario would not exist as it is today without treaties. They form the basis of the relationship between Indigenous and non-Indigenous people. Although many treaties were signed more than a century ago, treaty commitments are just as valid today as they were then.
The treaties, or agreements, set out continuing treaty rights and benefits that First Nations entered into with the British government, and later Canada.
Treaty rights are protected by subsection 35(1) of the Constitution Act, 1982 and often address the creation of reserves for the exclusive use of First Nations, and their rights to hunt, fish and trap on provincial Crown lands.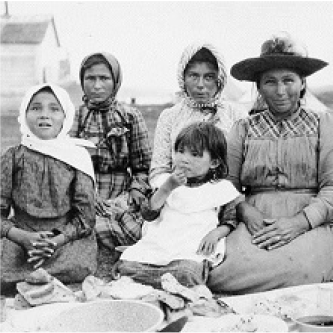 Treaties Recognition Week, which takes place annually during the first week of November, honours the importance of treaties. Learn about treaty rights, treaty relationships and their relevance today.
Listen to Indigenous Elders and Knowledge Keepers on the importance of treaties, treaty relationships and treaty rights in Ontario.
Watch the videos
Treaty maps and infographic
Treaty map
Discover which treaty covers the area where you live, work or study.
Treaty infographic
Get helpful facts and stats about treaties in Ontario.
Check out the treaty teaching learning resources available for all ages:
Updated: February 06, 2023
Published: October 27, 2016