Guide to Forage Production
Learn about forage production, harvest and storage.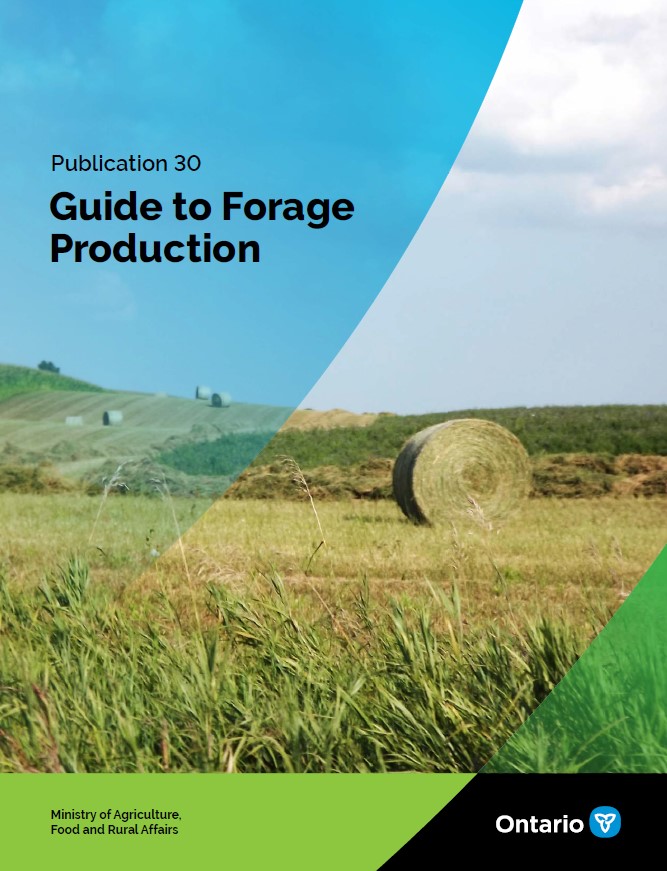 Executive summary
Publication 30: Guide to Forage Production is a comprehensive guide to forage agronomy. It has information on establishment, fertility, weed management and weather stress for many species grown as forage in Ontario. It also covers harvest and storage of forage crops and understanding a laboratory forage analysis.
How to order
Order a paper copy of this publication:
Paper copies are limited. Fees and shipping charges may apply.
Disclaimer
If you require this information in an alternative format, please contact ag.info.omafra@ontario.ca. We will:
acknowledge your request within 3 business days
provide you with the content within 15 business days
Updated: April 17, 2023
Published: October 19, 2022