Connect to care 24/7 with Health811
Search for doctors, clinics, mental health services, pharmacies and other health services for you and your family.
Talk to a registered nurse — day or night — for free, secure and confidential health advice. Call 811 (TTY: 1-866-797-0007).
Send an instant message to a registered nurse, and get answers to health-related questions or concerns.
---
Explore your options and apply for long-term care.
Your local home care provider can arrange for nurses and other health professionals to visit you in your home, and help you access equipment and supplies.
People with long-term physical disabilities can get help paying for equipment and supplies like wheelchairs and hearing aids.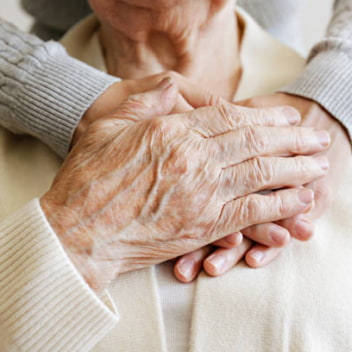 ---
OHIP
OHIP is Ontario's health care plan. Through OHIP, the province pays for many of the health services you may need.
Get temporary health coverage across Canada or outside of Canada.
Get vaccinated
Get a COVID‑19 vaccine or flu shot, and learn about other immunizations.
---
Health Hiring Hub
Ontario is recruiting thousands of health care workers so we can meet your health care needs. Since 2018, hospitals, long term-care homes and other health care institutions have hired:
63,000 nurses
24% were internationally educated
7,800 physicians
37% were internationally educated
Sources:
Ontario's Health Professions Database, 2018 to 2022 submissions, and the College of Nurses of Ontario
Ontario Physician Reporting Centre: Physicians in Ontario, 2017 to 2021 (formerly the Ontario Physician Human Resources Data Centre). Primary data feed is from the College of Physicians and Surgeons of Ontario.
Work or train in Ontario
Find career guidance and resources through HealthForceOntario.
Learn about our Learn and Stay Grant. We'll pay for tuition, books and more, for programs leading to in-demand professions — like nursing — in return for working in an under-serviced region.
---
A Plan for Connected and Convenient Care
Ontario has a plan to put people at the centre of care. We're making it easier and more convenient to access the services you need by:
providing team-based care so you can navigate health services easier
delivering care in the community and treating patients in their homes
making it easier for you to access mental health and addictions services
reducing wait times for surgeries so you can get the care you need sooner
building hospitals and long-term care homes to help shorten wait times and ease pressures on emergency departments
building 3,000 more hospital beds, and adding and upgrading thousands of long-term care beds
Learn more about our plan for connected and convenient care.
---
Learn about more programs and services
Mental health and addictions support
Children and youth
Senior care
Cancer care
Other programs and services
Updated: August 08, 2023
Published: June 16, 2017