More money to build schools and improve education
For the coming school year (2023–24) base public education funding is $693 million more than 2022–23. In total, funding is projected to be $27.6 billion in 2023–24. This is the largest investment in Ontario's history.
We're investing in students and classrooms.
Review the detailed funding we give to school boards.
$180 million
toward math and reading this year
$15 billion
over 10 years to expand and renew schools
Historic investments
To help your child succeed, students will have supports funded by historic investments such as:
additional staff supports in grades 7 to 10 to help transition into high school and carry out fully de-streamed grade 9 courses — $100 million
foundational learning supports in reading and math — $180 million
mental health investment — $114 million
Learn about how schools are funded, how funding decisions are made and how those decisions support your child's achievement.
School staff
More staff in classrooms
For the 2023–24 school year, nearly 2,000 front-line educators will be hired to work in schools across the province:
nearly 1,000 educators who specialize in math and literacy
more than 940 educators to support students in grades 7 to 10 with a seamless transition into high school and in de-streamed courses
Total staff has increased by approximately 49,000 people between 2002–03 and our projections for 2023–24. For roles in your child's school this means:
18,000 more teachers
20,000 more education workers (not including early childhood educators)
10,000 more early childhood educators (ECEs)
800 more principals and vice-principals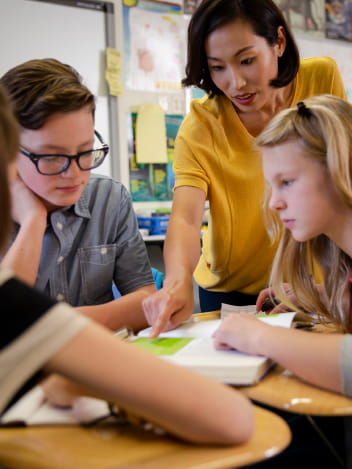 Some of Canada's highest paid teachers
Ontario teachers are some of the best paid in Canada. Of all provinces, Ontario teachers have the highest salary at the top of the pay scale for teachers with the level of qualification that is most common in each province.
Review the data for teacher salary by province (Statistics Canada).
Funded teacher salaries have increased by 43% between 2002–03 and 2023–24 projections. During the same time period student enrolment increased by 2%.
School buildings
Over the next 10 years we're funding school boards $15 billion to support school construction, expand, repair and renew schools.
Find out what's happening near you.
New projects
Since 2018, we've given funding to build 100 new schools, 88 additions and renovations, and nearly 6,500 new licensed child care spaces. To fund those projects, we invested $2.2 billion.
Repair and renewal
For the coming school year (2023–24) alone, approximately $1.4 billion will be spent on school repair and renewal.
Funding per student
Per student funding is projected to be $13,125 for 2023–24.
This is $264 per student more than 2022–23 and $1,047 per student more than 2018–19.
Review the board-by-board funding projections that we calculated based on enrollment and other data school boards give to us.
Special education funding
This year special education funding is the highest it has ever been. It's projected to be over $3.4 billion.
Learn about the Special Education Grant.
Preparing for the jobs of tomorrow
The school curriculum is teaching students the skills they need to prepare for the jobs of tomorrow.
Science, technology, engineering and math
We're putting more focus on science, technology, engineering and math (STEM). This year students in Grades 1 to 8 learn the revised science and technology curriculum and Grade 9 students start the de-streamed science course. Students will learn and use real-life skills for jobs in growing areas of the economy.
Mental health supports
Mental health workers are in schools to help students with their mental well-being. Contact your child's principal to learn about mental health services at your child's school.
2023–24 public school funding includes an historic investment in mental health, $114 million.
Programs and services for students and youth
Free helplines for students
Students can call a helpline to speak with a professional counsellor. These helplines are free, anonymous, confidential, and available 24 hours a day, 7 days a week.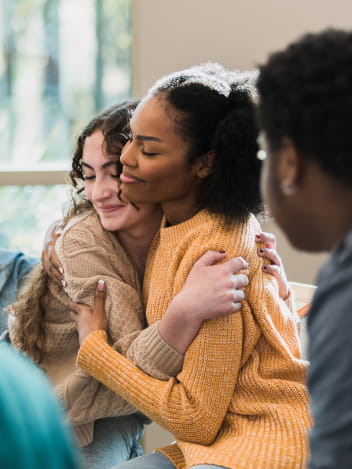 Related
Updated: June 28, 2023
Published: July 22, 2022