2017 Budget in Brief: Improving education
Learn more about how the balanced 2017 Budget is building Ontario's education system through an additional $6.4 billion over 3 years.
Overview
Ontario's highly educated workforce is one of our greatest strengths. The 2017 balanced Budget plan continues to build a strong education system that sets up students for success, with a new $5.5-billion investment that builds on the commitment made in the 2016 Budget.
More Ontario students than ever before, 85.5%, are graduating from high school. In 2016, 68% of adults in Ontario had a postsecondary credential, up from 56% in 2002 — higher than rates for any country in the Organisation for Economic Co-operation and Development (OECD).
Support from early years to adulthood
Under age 6
Renewed framework for early years and child care
Creation of Ontario Early Years Child and Family Centres
Helping 100,000 more children access affordable, quality licensed child care
Continued implementation of full-day kindergarten (FDK)
Class size caps of 30 students for FDK in 2017-18 and 29 students in 2018-19
Age 6 to 13
Elementary Education
Expanded before- and after-school programs for 6- to 12-year-olds
Moving to class size averages fewer than 25 students in Grades 4 to 8 for all school boards
Development of a shared vision for a Well-Being Strategy for Education
60 minutes per day focusing on effective instruction in math
Built or renovated 35 elementary schools since 2013
Age 13 to 18
Secondary Education
Improving math skills development and financial literacy
Focused learning on a specific economic sector with the Specialist High Skills Major program
Transition supports to postsecondary education with dual credit programs
Built or renovated 275 high schools since 2013
Age 15 to 29
Ontario's Career Kick-Start Strategy
Employment Ontario services
Apprenticeship supports
Above age 18
New OSAP, including free tuition for more than 210,000 students
eCampus for online learning
New Career Kick-Start Strategy that will expand career readiness oppotunities to provide hands-on training
Second Career provides laid-off workers with training to help them find new jobs
Introducing the Ontario Lifelong Learning and Skills Plan, including enhancements to the adult education and essential skills system
Invested more than $1 billion in capital grants to enhance postsecondary education learning
Source: Ministry of Advanced Education and Skills Development
---
Explore the budget in brief
Class sizes and full-day kindergarten
We are introducing class size caps of 30 students for full-day kindergarten and ensuring all school boards move to an average class size of fewer than 25 students from Grades 4 to 8.
Since its launch, full-day kindergarten has prepared more than 1 million children to be more successful in school — improving overall Grade 1 reading, writing and math scores.
Equity and inclusion
We are continuing to enhance autism supports in schools to help children transition to, and continue in, full-time school. We're also keeping all provincial and demonstration schools open to support students who are deaf or hard-of-hearing, blind or have low vision, deaf-blind or have severe learning disabilities.
OSAP support
Postsecondary education should be within everyone's reach and based on the desire to learn — not the ability to pay. Beginning this fall, the new Ontario Student Assistance Program (OSAP) will make tuition free for more than 210,000 Ontario students and reduce the cost for many more. We're also increasing the minimum salary that people need to earn — to $35,000 from $25,000 — so they can be on a stronger financial footing before they start repaying the provincial portion of their OSAP loans.
If you're thinking about postsecondary education, you can use our OSAP calculator to see how much aid you could qualify for.
Student well-being
We are investing in programs and services to improve students' cognitive, emotional, social and physical development. We're also helping school boards build capacity to better support student mental health and well-being.
Education infrastructure
Over the next 10 years, we'll be building and renovating schools to help deliver high-quality programs that increase students' achievement and well-being.
Examples of Schools to be opened or under construction 2017-18
North

Addition:
Kingsway Park Public School in Thunder Bay

Built:
A new Queen Elizabeth District school in Sioux Lookout
Southwest

Built:
A new Groh Public School in the Waterloo region

Renovations to:
East Carling Public School in London

Central

Built:
The new École secondaire Gaétan-Gervais in Oakville

Built:
The new George Webster Elementary School in Toronto

Under construction:
St. Jean de Brebeuf Catholic Secondary School in Hamilton

Eastern

Built:
A new elementary school in the Findlay Creek area of Ottawa

Under construction:
An addition to École élémentaire catholique Horizon-Jeunesse in Ottawa
School projects
Built or renovated since 2013
Under construction or renovation
Learn more about the Ontario schools being built or renovated.
Indigenous students
We will support school boards across the province in hiring a dedicated Indigenous Education Lead to collaborate with First Nation, Métis and Inuit communities, organizations, students and families. We're also expanding Indigenous peoples' access to postsecondary education and training by increasing supports, including enhancing the capacity and sustainability of the 9 Indigenous-owned and -operated Aboriginal Institutes in the province.
Career readiness
To help open doors to meaningful, practical work experience, the new Career Kick-Start Strategy will create work-related opportunities for 40,000 students and recent graduates to gain hands-on learning and develop on-the-job skills.
40,000
work-related learning opportunities for students and recent grads.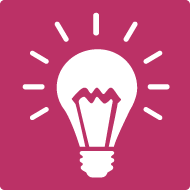 Budget Talks: Improving Digital Services for Libraries
This pilot was one of the top three ideas selected by the public for funding through the Budget Talks platform.
We will improve digital services in 45 provincially funded First Nation public libraries as well as 165 rural and 82 remote public libraries to better connect people to web-based information and opportunities.
Depending on local needs, investments could provide Wi-Fi hotspot lending programs, hardware and software resources and technology-focused training opportunities.
The idea will receive a one-time investment of $1 million in 2017–18.
This idea received 2,764 votes.
Learn more about Budget Talks
Updated: December 15, 2021
Published: April 27, 2017