2017 Budget in Brief: Creating opportunity and security
Learn more about the initiatives and programs in the balanced 2017 Budget that create opportunities for people and businesses, such as retirement security, social housing and cutting red tape.
Overview
We're increasing opportunities for everyone to get the skills they need to find a good job. We're boosting competitiveness for Ontario businesses by supporting new technologies and areas of growth, while helping small businesses scale up into medium-sized and large enterprises.
We're continuing to help communities thrive by investing in infrastructure, including public transit, and programs to support people and businesses — and transforming the justice system.
Opportunity for People
Developing talent and skills
Globalization and new technologies are changing the way we work. Ontario's new Highly Skilled Workforce Strategy will give people of all abilities and backgrounds the chance to develop their talents and learn new skills through education and training. The strategy will provide opportunities for everyone, from those in elementary school to those in apprenticeships or postsecondary education.
Helping newcomers
Our province remains a highly desirable destination for newcomers, many of whom are highly educated and are looking to be part of Ontario's workforce. We'll continue to support settlement and integration programs like the Ontario Bridge Training programs, which help newcomers seeking licensing or certification. Each year, more than 6,000 highly skilled immigrants access these programs for a variety of job sectors, including pharmacy, nursing, engineering and skilled trades.
Explore the budget in brief
Retirement security
About 24% of Canadian families don't have enough retirement savings. We led the charge on the Canada Pension Plan (CPP) enhancement — and we're modernizing workplace pension plans and strengthening retirement security for today's workers and generations to come.
Ontario Basic Income Pilot
We're moving forward with a basic income pilot to test whether a basic income could be a simpler and better way to provide security and opportunity in a changing labour market, support people living on low incomes and reduce poverty. This pilot will start in late spring in Hamilton, including Brantford and Brant County, and in Thunder Bay and the surrounding area. The third pilot will start by this fall in Lindsay.
The Ontario Basic Income Pilot: to see if a basic income improves health, employment and housing outcomes.
Helping vulnerable people
We're transforming our services to better meet the needs of people with developmental disabilities. This includes providing additional housing support, expanding services for those with complex special needs and improving access to local community services.
Opportunity for Businesses
Business Growth Initiative
Ontario is continuing to support the transition to the new technology-driven and knowledge-based economy by expanding the Business Growth Initiative to more than $650 million over 5 years.
Helping small businesses scale up and reducing red tape through the Business Growth Initiative.
Jobs and Prosperity Fund
We're creating and retaining more than 37,000 jobs across the province through the 10-year, $2.7-billion Jobs and Prosperity Fund, which helps the government partner with businesses to enhance productivity, innovation and exports.
Cutting red tape
We're continuing to improve regulations and cut red tape to better support businesses of all sizes. Cutting red tape saves businesses time and money, making it easier for businesses to grow, invest, innovate and create jobs.
5G technologies
5G networks (fifth-generation wireless technologies) are the backbone of future technologies, like autonomous vehicles. We're investing $130 million over 5 years on 2 projects by industry-led groups, ENCQOR and CENGN. The projects will advance the development and availability of next-generation networks and help Ontario businesses stay at the cutting edge of technology.
Advanced computing
To be at the cutting edge of data-intensive research, Ontario's researchers and businesses need access to state-of-the-art computers and data processing capabilities. We're supporting operating costs for advanced computing across the province and making new hardware investments at the Universities of Toronto and Waterloo.
Artificial intelligence
We're working with partners to establish the Vector Institute for artificial intelligence, which will produce, retain and attract top talent in the field, and encourage further investment from companies.
Quantum technology
Quantum science helps us improve the efficiency of computers, including communications and sensor technologies. Ontario is a world-renowned quantum technologies hub. To help maintain this status, we're partnering with Waterloo's Quantum Valley to create the Quantum Valley Ideas Lab, which will:
develop cutting-edge research
train highly qualified personnel
support academics in the field of quantum science
Autonomous vehicles
We're investing $80 million over 5 years to create the Autonomous Vehicle (AV) Innovation Network, in partnership with the Ontario Centres of Excellence. AVs are capable of sensing and communicating with their environment without human input. The network will help Ontario's transportation systems and infrastructure adapt to AV technology — supporting industry projects and attracting talent in the sector.
Cybersecurity
Maintaining strong cybersecurity in our province's private financial institutions is important to keep consumer and business information safe. We're launching a pilot project to help reduce cybersecurity risks. Financial institutions will be linked with Ontario's small and medium-sized enterprises to develop and support technological solutions. This project will help create high-tech jobs.
Opportunity for Communities
GO service
We'll provide faster and more frequent service across the entire GO rail network — the number of scheduled trips is expected to grow to nearly 6,000 from approximately 1,500 per week once the GO Regional Express Rail is delivered by 2024–25.
Increasing the frequency of GO Transit services to help improve access to employment, education and other community activities.
Highway infrastructure
We're continuing to invest in highway infrastructure through expansion and renewal projects that will move people and goods faster. Learn more about these projects.
Expanding natural gas
We're expanding access to natural gas to areas that don't have service, including rural, northern and Indigenous communities. Natural gas is consistently less expensive than many other sources of energy.
Social housing
To reduce greenhouse gas emissions and improve living conditions for low-income and vulnerable tenants — including those in small, rural, northern and Indigenous communities — we're supporting modifications to social housing apartment buildings across the province to boost energy efficiency.
Safer communities
We're creating safer communities by modernizing police training, enhancing civilian governance and improving interactions between law enforcement and vulnerable populations.
Social enterprises
We launched Ontario's Social Enterprise Strategy 2016−21 in summer 2016 to help accelerate the growth of our social enterprises sector — organizations that use business strategies to achieve a social or environmental impact. They contribute to job creation and positive social outcomes, such as removing barriers and helping people access employment opportunities.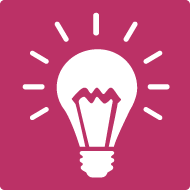 Budget Talks: Reducing and Preventing Food Waste
This pilot was one of the top three ideas selected by the public for funding through the Budget Talks platform.
To help keep edible food from ending up in the green bin or garbage can, we'll introduce a Supermarket Recovery Program to redistribute food to people in need.
The pilot program will make grants available to food banks and food rescue organizations to expand their capacity to transport and store surplus perishable and prepared foods.
The idea will receive a one-time investment of $600,000 in 2017–18.
This idea received 3,269 votes.
Updated: September 12, 2023
Published: April 27, 2017