2017 Budget in Brief: Strengthening health care
Learn more about the services and programs being funded in the balanced 2017 Budget — like children and youth pharmacare — that will help improve Ontario's health care system.
Overview
You deserve high-quality, publicly funded health care. The balanced 2017 Budget continues to transform health care, so you and your family get the right care when and where you need it.
Explore the budget in brief
Additional funding
We are increasing health investments by $11.5 billion over the next 3 years to increase access to care, reduce wait times and enhance patient experience. It includes a new $7-billion booster shot for health care, building on the commitment made in the 2016 Budget.
OHIP+: Children and Youth Pharmacare
We will provide free prescription medications to all children and youth aged 24 and under, regardless of family income. This is to make sure no parent has to worry about being able to afford the medications their kids need.
Starting in January 2018, the new program will completely cover the cost of all medicines funded through the Ontario Drug Benefit program — with no deductible or co-payment. This will include medications to treat:
most acute conditions
common chronic conditions
childhood cancers and other diseases
OHIP+: Children and Youth Pharmacare is the first program of its kind in Canada.
New hospital projects
We are supporting the construction of major new hospital projects across the province to support the delivery of services and give people faster access to care.
Ontario is supporting the expansion and modernization of hospitals across the province
North

Built:
Sault Area Hospital - Redevelopment

Constructing:
Atikokan General Hospital - Phase 1

Procurement / planning:
Health Sciences North - Northern Ontario School of Medicine in Sudbury
Southwest

Built:
St. Joseph's Health Care (London) - Parkwood / St. Thomas Mental Health

Constructing:
St.Thomas Elgin General Hospital - Emergency, Ambulatory and Mental Health

Procurement / planning:
Groves Memorial Community Hospital in Fergus

Central

Built:
Markham Stouffville Hospital - Redevelopment

Constructing:
Mackenzie Health - New Vaughan Hospital

Procurement / planning:
Micheal Garron Hospital - new patient care tower in Toronto

Eastern

Built:
Children's Hospital of Eastern Ontario - Phase 3

Constructing:
University of Ottawa Heart Institute - Redevelopment

Procurement / planning:
Brockville General Hospital - Mental health / CCC / Rehab
5 new hospital projects
Niagara Health System - New South Niagara Hospital Capital Project
Windsor Regional Health Centre - New Greenfield Hospital Project
Hamilton Health Sciences - Hamilton Redevelopment Project
Trillium Health Partners in Mississauga - Broader Redevelopment Project
Weeneebayko Area Health Authority - Replacement Hospital Project
Hospital projects
Built since 2013
Under construction
Procurement / planning
Source: Ministry of Health and Long-Term care
Learn more about the new hospital projects happening across Ontario.
Shorter wait times
As communities across Ontario grow, hospitals must continue meeting increasing demands. With more support for hospitals, we're improving access to timely care. This will support shorter wait times and greater access to services for patients and their families.
Interprofessional care
Many of us rely on health care teams for timely treatment. We're enhancing primary care to make it easier to get services offered by physicians, nurses, social workers and other health care professionals.
Indigenous health care
Investing in the health and wellness of Indigenous communities is a top priority. We will be expanding programs such as midwifery services, mental health and addiction initiatives — and continuing to support long-term care homes for Indigenous health care.
Home and community care
Home and community health care means patients can stay closer to where they live and maintain their independence and lifestyle. To make this happen, we're increasing funding for home nursing, personal support and caregiving — and increasing access to physiotherapy and respite care services.
Specialized care
For some of us, getting care from a specialist quickly is vital to our health. We're continuing to expand specialized programs like hip or knee replacements, MRIs and optometrist services, so patients have faster access to the right specialist.
$1.3 billion
to increase access to more specialized care and reduce wait times.
Mental health services
For those living with mental illness or addiction, early and ongoing treatment can make a big difference. We're expanding mental health and addiction initiatives such as structured psychotherapy, youth services and supportive housing.
Long-term care
Seniors are a growing part of our population and we're committed to meeting their complex health needs. We're increasing long-term care funding by $58 million for improving residential care. We're also increasing the food allowance for long-term care homes by $15 million to help provide healthier, more nutritious meals.
Dementia Strategy
Ontario is working with our partners to develop a Dementia Strategy for seniors and their caregivers, including more than $100 million over three years. The strategy will help people access better coordinated care and enhanced services once a diagnosis is made.
$100 million
over 3 years for services to help people living with dementia and their caregivers.
Maternal and child health care
Supporting health care for mothers, babies and children provides a strong foundation for the next generation. Midwifery, prenatal screening and a new infant hearing screening are just some of the programs we're expanding to continue providing care at some of the most critical stages of life.
Health innovation
We know the valuable role that innovation and technology play in our health care system. To address this changing environment, we've announced the upcoming action plan for Digital Health in Ontario.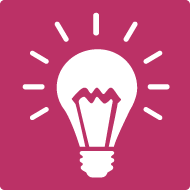 Budget Talks: Accessing Digitized Health Data
This pilot was one of the top three ideas selected by the public for funding through the Budget Talks platform.
Through this initiative, we will develop a proof-of-concept digital registration and public authentication service that will allow parents and/or guardians to securely and easily access their child's "Yellow Card" immunization records electronically, using their banking credentials. This digital process may be expanded to test a Patient's First Access Channel where patients can find their health data (e.g., lab records, current medications, hospital visits) regardless of where the digital record actually resides.
The idea will receive a one-time investment of $1 million in 2017–18.
This idea received 2,127 votes.
Learn more about Budget Talks.
Updated: December 15, 2021
Published: April 27, 2017