Buying a new or used vehicle: your rights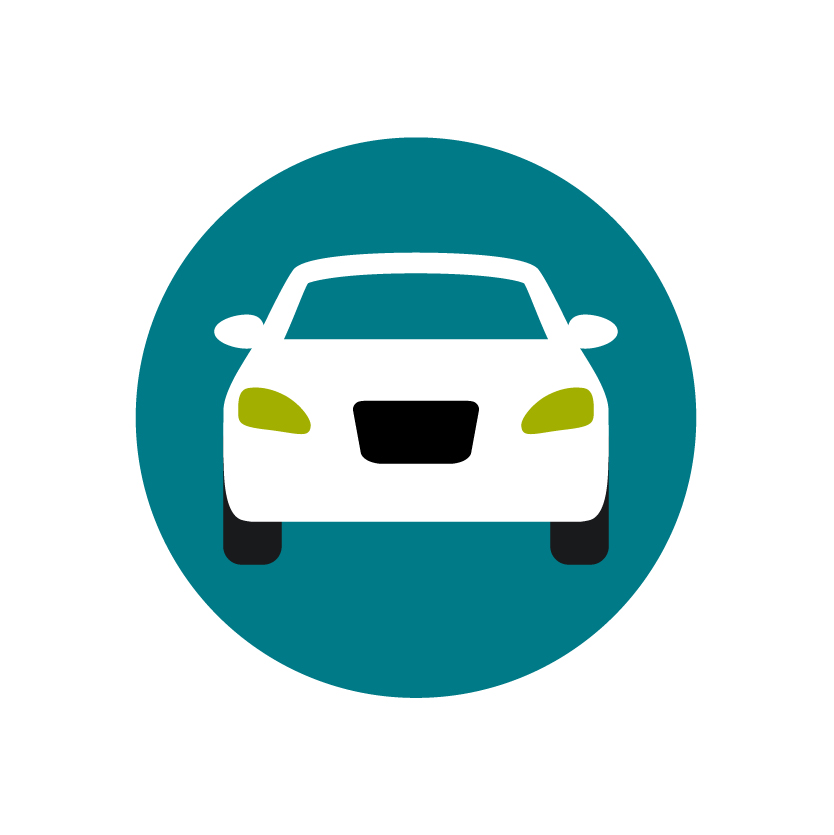 Learn how Ontario's laws protect you when you buy a new or used vehicle from an Ontario registered dealer.
The law
When you buy or lease a new or used vehicle from a registered dealer in Ontario, you have rights under the Motor Vehicles Dealers Act.
In Ontario, the Ontario Motor Vehicle Industry Council (OMVIC) enforces the act.
Your rights
Your rights when you buy a new or used vehicle from a registered dealer in Ontario.
There is no cooling-off period
Under Ontario law, there is no cooling-off period for motor vehicle contracts, so be sure of your decision before you sign. In most cases, the contract will be binding.
Read and understand the contract and bill of sale before signing. If you don't understand something, ask questions. You can also try to negotiate terms and ask for amendments to the contract.
90-day contract cancellation
When you buy a vehicle, a dealer must give you the most accurate information available about a vehicle's history and key features. If certain information is missing you have 90-days to cancel the contract. If any of the information below is not accurate, you can cancel within 90 days:
odometer reading (or a statement that distance travelled is not available)
make, model and year
whether the vehicle has been "branded" by the Ministry of Transportation as salvage, rebuilt or irreparable
accurate details of past use (e.g., if the vehicle was used as a taxi, limousine, rental car, police or emergency vehicle)
All-inclusive pricing
Advertisements by vehicle dealers must show an all-inclusive price, so the only additional amount you pay are the taxes. Advertisements must also mention if the vehicle was used as a daily rental, police cruiser, used to provide emergency services, or used as a taxi or limousine.
Manufacturer ads don't have to show an all-inclusive price, only ads from Ontario-registered dealers.
Disputes about manufacturing defects
The Canadian Motor Vehicle Arbitration Plan (CAMVAP) is a free arbitration program from participating car manufacturers. Vehicle dealers must let you know if the car you're buying qualifies for this program. If it does, the program could help you deal with disputes about manufacturing defects.
Leasing a vehicle
By law, there are 3 types of leases protected under the Consumer Protection Act:
a lease that is for 4 months or more
If the lease is less than 4 months, the leasing rules don't apply, but other parts of the Act may.
leases that continue indefinitely or are renewed automatically until someone decides to end the lease
a residual obligation lease
A type of lease where you may be required to pay an amount to the lessor at the end of the term of the lease. This amount is based on the difference between the wholesale value of the leased item at the end of the lease and its resale value. The Act sets out rules on calculating the maximum amount you can pay on this type of lease
The Act doesn't apply to leasing real estate property or items when you rent a furnished apartment. It would include leases such as a car, appliance or furniture. Sometimes your agreement may be called "lease to own" or "rent to own," but it is still considered to be a lease.
Written statements
Before you enter into a lease agreement or make any payments, the business offering the lease must provide you with a written statement that includes the:
length of the lease term
amount, timing and number of payments to be made
a fair and accurate description of the leased goods
the "implicit finance charge" (this is like the cost of borrowing in credit agreements)
the total lease cost
annual percentage rate (the cost of borrowing expressed on an annual basis)
You should review the lease statement carefully to make sure you understand the total cost of the lease.
If you do not receive the statement, you do not have to pay the implicit finance charge.
Before you enter into a lease agreement
Make sure to:
pay attention to the APR (this makes it easier for you to understand the cost of your lease, and lets you compare it with other financing options such as a loan, so you can choose your best option)
check the contract for terms governing the return of the leased item
ask if you will be held responsible for extra charges based on wear and tear
ask who decides how much wear and tear is reasonable
find out how much extra you might have to pay at the end of the lease
Learn more about leasing cars and trucks
Seizure rules for financed cars
Once you have paid off two-thirds or more of your payment obligation under a car-financing agreement with a car dealer or a third-party financer, no one can seize or resell the car unless they have an order from the Ontario Superior Court of Justice.
This is an important way in which consumers are protected under subsection 25(1) of the Consumer Protection Act, 2002.
Read more about how the Consumer Protection Act helps you.
How to resolve a dispute with CAMVAP
File a claim for compensation
The Motor Vehicle Dealers Compensation Fund protects your deposits or payments up to $45,000, if a registered dealer fails to deliver on any part of the purchase or warranty.
You can apply for compensation up to 2 years after the dealer refuses or is unable to return your payment.
Find a registered dealer
In Ontario, all motor vehicle dealers and salespeople must be registered with OMVIC. If you purchase a vehicle from a registered dealer, your transaction is protected by the Motor Vehicle Dealers Compensation Fund and other rights under the Motor Vehicle Dealers Act.
If you buy privately or from outside the province, you will not be able to make a claim for the compensation fund.
Use OMVIC's search feature to make sure a dealer or salesperson is registered with OMVIC before you buy.
Check if a vehicle was recalled
To check if a vehicle model was recalled for safety, search Transport Canada's database.
Before you buy or lease
Whether you buy from a used vehicle dealer or private seller, we recommend you:
Avoid curbsiders
If you buy from an unregistered dealer, you may risk buying from a curbsider. Curbsiders pose as private sellers, but are actually in the business of selling vehicles that may be stolen, damaged or odometer-tampered. Get a used vehicle information package from the private seller to know the vehicle's history when you buy. The seller is legally required under the Highway Traffic Act to provide the buyer with a used vehicle information package.
Look out for warning signs to avoid dealing with a curbsider. Be on alert if the seller:
refuses to give you a used vehicle information package
is not named on the vehicle registration permit
won't let a mechanic inspect the vehicle
indicates they may have more than 1 vehicle available for sale
Report a curbsider
Contact OMVIC's hotline at 1-888-NOC-URBS (662-8727) to report a curbsider who sells stolen, damaged or tampered vehicles.
Make a complaint
If you believe a vehicle dealer has treated you unfairly, contact OMVIC.
Updated: December 06, 2023
Published: September 29, 2014