The Ontario advantage
Ontario's rich mineral resources make us a global leader in mining and exploration. Our mining industry is a major economic engine that supports local economies in every corner of the province. Mineral production in Ontario supports:
29,000 direct jobs
46,000 indirect jobs associated with mineral processing and mining supply and services
We understand the changing perspective of the investment community, including meeting our environmental, sustainable and governance (ESG) objectives. We are committed to creating a safe and profitable investment climate that helps investors meet their ESG goals.
Mineral activities
High level information on the exploration activities in Ontario such total exploration spending highlights, spending by mineral type and mining lands activity.
High level information on the production activities in Ontario such as total production value highlights, production details of select minerals and capital market facts.
Minerals and geoscience
Ontario is a leader in innovative geoscience information. If you explore in Ontario, you'll have access to a wide range of free, online information. Our online resources include publications, maps, drill hole data and more.
GeologyOntario is an online database of our publicly available digital data. You can download the data or search using an attribute-based search.
OGSEarth has geoscience data that can be viewed with user-friendly geographic information programs like Google Earth.
Map of Ontario geology
Ontario is home to a diverse geology with vast regions of high mineral potential waiting to be explored.
Bedrock geology from Ontario Geological Survey (2011)
View a larger version of this map (PDF)
Commodities
Learn more about our commodities.
Critical minerals
Several critical minerals are produced in Ontario, including:
nickel
copper
zinc
platinum group elements
cobalt
selenium
tellurium
indium
Other critical minerals were produced in the past, have exploration or development potential, such as:
barite
chromite
fluorspar
graphite
lithium
magnesium
niobium
phosphate
uranium
Ontario's varied geology provides numerous critical mineral exploration opportunities.
In March 2022, Ontario released its first-ever Critical Minerals Strategy to help drive investment, reduce red tape and create jobs, while maintaining public health and safety and respecting the environment.
Indigenous partnerships
We collaborate on resource development projects to help advance reconciliation and encourage Indigenous communities, industry and other partners to work together towards a shared understanding of local projects.
Read our:
We offer initiatives that support skills training, capacity-building and improved economic development opportunities, such as:
Claim registration
You can register a mining claim online 24 hours a day, seven days a week. We register and manage mining lands through the online Mining Lands Administration System (MLAS).
To access MLAS, you must first hold a valid prospector's licence and create an account.
With MLAS you can: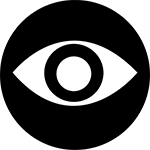 view active unpatented mining claims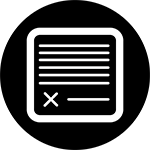 register a new mining claim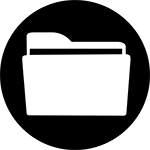 manage your mining claims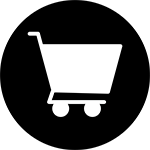 buy or renew your prospector's licence
Mining supply and services
Hundreds of Ontario companies supply Ontario's mining industry. Many Ontario companies have successfully grown into competitive global suppliers of leading-edge technologies.
These suppliers:
meet the high-quality standards set by the Ontario mining industry
provide excellent services to clients worldwide
service markets across Canada, the United States and throughout the world
Mining companies operating in Ontario
Some of the world's largest mining companies operate in Ontario. Ontario produces approximately:
two-fifths of Canada's gold production
one-third of Canada's nickel production
one-quarter of Canada's copper production
three-quarters of Canada's platinum group metals production
These companies benefit from a range of provincial support programs, including programs to help manage the energy costs associated with mineral production and processing.
Tax incentives and business supports
Through tax incentives and targeted business supports, we help companies across all phases of the mining sequence leverage opportunities to invest in and promote their mineral and mining projects.
The expanded NEAP helps Northern Ontario's largest industrial electricity consumers better manage electricity costs and create and sustain jobs in Northern Ontario to maintain global competitiveness.
Ontario Junior Exploration Program (OJEP) helps junior mining companies finance early exploration projects. These projects help boost mineral exploration, growth and job creation in the province.
Northern Ontario Heritage Fund Corporation (NOHFC) provides financial assistance to projects big and small, rural and urban, that stimulate recovery, growth, job creation and skills development.
Flow through share tax credit provides eligible individual shareholders with a refundable tax credit of 5% of eligible Ontario expenses.
We offer mining tax exemptions for new mines and for major expansions on existing, non-remote mines.
The Critical Minerals Innovation Fund (CMIF) provides funding to projects that help strengthen Ontario's critical minerals sector.
Our team is always available to help foreign companies understand investment and development opportunities in Ontario's mining sector. Email us at invest.north@ontario.ca to explore the possibilities.
Upcoming events
We participate in global mining conferences throughout the year. Check back often for updates on where you can find us.
Association for Mineral Exploration (AME) Roundup Conference: January 23–26, 2023
AME Roundup is an opportunity for the mineral exploration industry to connect, exchange ideas and inspire new exploration projects.
Ontario will be attending the AME Roundup Conference. Visit us at the Ontario booth (#1010).
Prospectors and Developers Association of Canada (PDAC) Conference: March 5–8, 2023
PDAC is the world's premier technical mineral exploration and mining convention. It attracts over 25,000 participants from more than 135 countries.
Ontario will be attending the PDAC 2023 conference. Visit the Ontario pavilion (#637).
Updated: January 19, 2023
Published: January 28, 2022