Sport fish transportation
Fish transportation regulations, which are designed to protect fisheries resources.
Transporting sport fish in Ontario
Anglers need to ensure they are transporting fish in compliance with the regulations, which are designed to protect fisheries resources. The fish that you catch and keep may be cleaned. However, please remember that fish taken from waterbodies where size limits are in effect must be readily measurable at all times, unless the fish are:
Being prepared for immediate consumption
Prepared at an overnight accommodation for storage
Being transported on the water from a temporary overnight accommodation to your residence and you are not engaged in sport fishing
Being transported overland.
In addition, when packaging fish you must ensure that a Conservation Officer can easily determine:
The number of fish in your possession
The species of fish in your possession.
Tips for packaging fish
All fish must be packaged so that they can be easily counted and identified, not just those with limits.
To ensure fish can be easily counted, package each fish separately, or arrange fillets spread flat in a clear freezer bag. Do Not freeze fillets in a milk carton, margarine tub or other container. A large lump of fillets frozen together in bags is also unacceptable.
Since anglers often transport various species of fish, it's their responsibility to ensure every fillet of their catch can be easily identified. Ensure you leave at least a large patch of skin on all fish fillets for identification purposes. Some species (e.g. Lake Whitefish or Lake Herring) may require additional identifying features such as the head.
Conservation Officers may inspect your catch at any time. Always have your fish and your licence easily accessible and place coolers of fish where they can be easily inspected. No one wants to unload a vehicle to find licences and coolers.
If a Conservation Officer inspects the sport fish you're transporting and they are improperly packaged:

Your catch may be seized for evidence
You could get a ticket and be fined
You may have to attend court, usually close to where the inspection took place, which may be far from where you live.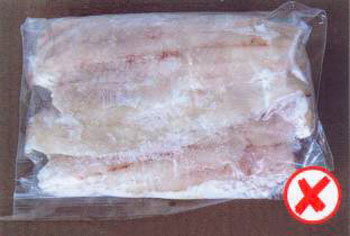 Frozen Fish fillets without skin attached
Species cannot be identified
Numbers cannot be counted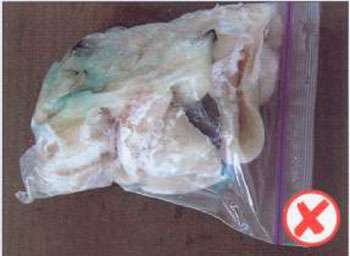 Fillets form a frozen block
Numbers cannot be counted
Species cannot be determined on all fillets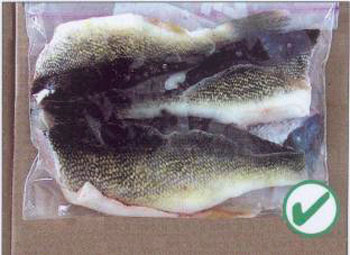 Walleye fillets properly packaged
Whole skin attached
Can be counted and identified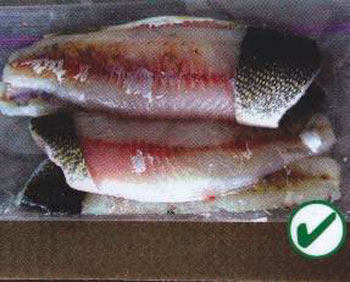 Walleye fillets
Patch of skin attached
Can be counted and identified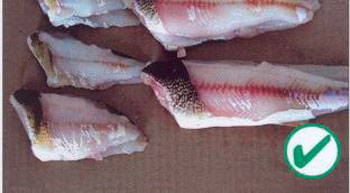 Perch and Walleye fillets
Patch of skin attached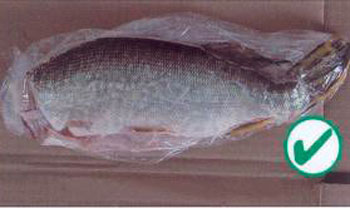 Pike fillets
Individually packaged
Call 1-877-TIP-SMNR (847-7667) to Report Resource Abuse
Updated: June 21, 2021
Published: April 04, 2018