Overview
Education opportunities await you in fields like technology, innovation, robotics, automation and STEM.
Ontario's agriculture and food sectors offer a world of endless possibilities – competitive jobs and a diverse crop of employers in need of talent to grow their businesses.
On this page, you'll find resources for students, new grads and job seekers in Ontario's agriculture and food sector.
Education
In Ontario's increasingly high-tech agri-food sector, there are many exciting opportunities for job seekers and students.
Start here to plan a thriving career in innovation and technology in the agri-food sector as you join the economic engine of Ontario.
Agricultural programs
College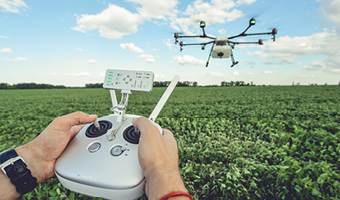 Find programs through Ontario Colleges that cover all aspects of the agriculture industry, from technology, law and policy to farming and livestock management. The website also includes programs in sustainable agriculture that focus on ecological and organic agriculture, through natural farming methods, small farm operations and niche market farming. Courses cover topics like soil science, weed and pest ecology and pasture management.
Search for college agricultural programs.
University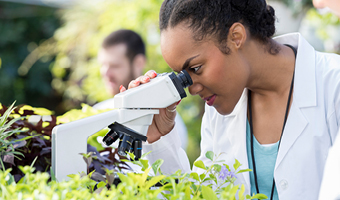 Ontario Universities' Info is a guide to Ontario universities for Ontario high school students and guidance counsellors. It provides information about university programs, admission requirements and more. Use it as a starting point for researching university options. Search a program using keywords, apply specific filters using advanced search or select a category subject and location.
Search for university agricultural programs.
Food and beverage programs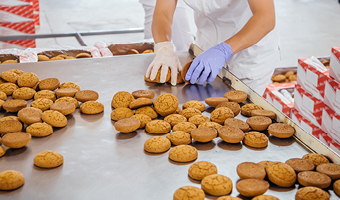 Find food and beverage programs through Ontario Colleges. The programs prepare students to take advantage of the demand for talent in an industry that is booming. They combine practical learning with an understanding of the food service industry and prepare students with skills and training.
Search for food and beverage programs.
Veterinary programs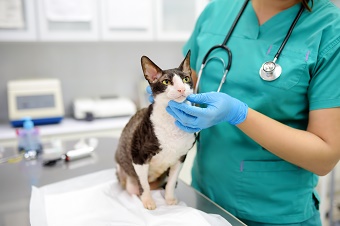 Find a career working with animals. Whether as a veterinarian, vet technician or as an assistant. This includes treating and diagnosing animal illnesses and providing care and treatment advice to clients. There are many opportunities for employment in veterinary medicine, either in veterinary practices, educational institutions, zoos, research labs and more.
Search for college veterinary programs.
Trades programs
Explore Ontario's trades in the agriculture and food sectors and learn about apprenticeship training, what you can expect to learn on-the-job, in school and more.
Become certified as an agricultural equipment technician, horticulture technician or arborist.
If you're interested in working with farm animals or producing crops, you might want to look into becoming a skilled horse groom, fruit grower, dairy herdsperson or swine herdsperson.
Explore the Skilled trades.
Job Bank
Job Bank is Canada's national employment service in cooperation with Ontario and other provincial and territorial governments. It helps Canadians find work and plan their careers, and also makes it easier for employers to recruit and hire.
Job Bank lists opportunities available in Ontario in the agriculture and food sector.
Featured job categories
food and beverage processing retail and wholesale agriculture, food and harvesting food transportation and warehousing aquaculture and fishing
Popular job locations
How to find jobs using Job Bank
Agriculture jobs
AgCareers is a company that provides global talent solutions in agriculture and food.
AgriRecruiting specializes in recruitment, focusing on the largest sector in Canada, the agribusiness sector.
Find work with a local farmer that needs help.
Grasslands Recruitment Group has dedicated resources to connect job seekers and employers in the diverse Canadian agricultural economy.
Litherland & Company specializes in placing skilled professionals, managers, executives and board members in the Canadian agriculture sector.
Food industry jobs
Careers In Food is a private company site that features over 12,000 jobs specifically within the food and beverage manufacturing sector.
Cargill provides food, agriculture, financial and industrial products and services to 70 countries and regions around the world. Cargill's meat product manufacturing plants in Guelph are hiring full time production associates.
FoodGrads is an online resource and job board that helps attract, educate and support students and recent graduates looking for a career in food service and food processing.
Staffy offers employers access to temporary, on-demand staff in as little as 90 minutes and works with organizations such as Canadian Federation of Independent Grocers and Restaurants Brands International.
Healthy Planet is hiring full time and part time for the warehouse and various stores across Ontario.
Loblaw Companies Stores and Distribution Centres are hiring part-time staff for their stores and distribution centres.
Maple Leaf Foods Inc. is hiring staff for a variety of occupations within the company.
Maple Lodge Farms is Canada's largest chicken processor and has many different types of jobs available at its locations.   
Metro is a leading grocery retailer in Canada and is actively hiring at its stores and distribution centres.
Piller's Fine Foods, a producer of European sausages and deli, has job postings at their Waterloo facility.
Post Consumer Brands Canada makes breakfast cereals. The company is hiring various positions across Canada.
Sofina Canada is a leading manufacturer of meat products in Canada. The company is hiring various positions at its Canadian locations.
Canada's largest Asian supermarket chain is hiring at its stores in Ontario.
Sobeys Inc. is hiring staff for their stores.
UNFI, an organic and natural food distributor, is currently hiring for warehouse roles including order selectors, forklift operators and truck drivers.
Walmart Canada is hiring staff for their stores and warehouses in Ontario.
Industry organizations
Mushrooms Canada is a non-profit organization whose members are dedicated to the production and marketing of fresh mushrooms in Canada. The Mushrooms Canada jobs website has information about agriculture career opportunities and mushroom farm employers' recruitment websites.
The Poultry Industry Council is an organization that provides education information and knowledge to support a strong, successful and sustainable poultry industry in Ontario. The Poultry Industry Council will post jobs as they become available.
The OPIC is a non-profit organization made up of representatives from across the pork industry in Ontario which contributes 35,000 jobs to the economy. The Ontario Pork Industry Council features information on job opportunities.
CPMCA lists job opportunities within the meat processing sector as well as education and resources for those working in the sector.
Training and other employment resources
Employment Ontario can help you get training, build skills or find a job. Employment Ontario will also help employers train their staff and find the talent they need.
Workforce planning boards gather intelligence about the supply and demand of local labour markets by working with employers to identify and meet their current and emerging skills needs. Learn more about the 24 Workforce Planning Areas across Ontario.
The CAHRC's Agri Jobs website has information and tools for jobs in the on-farm sector. Learn about types of jobs, skills required, job descriptions and competency profiles.
Thank you for considering a career in Ontario's agriculture and agri-food sectors. By joining the team, you're doing your part to keep our province fed during this difficult period and for many years to come.
Updated: August 10, 2023
Published: April 04, 2020