Autism in Ontario
Find resources, supports and services for families with children and youth on the autism spectrum.
About Autism Spectrum Disorder
Autism is a lifelong neurodevelopmental disorder that affects the way the brain works. While there is no cure for autism, people's symptoms, abilities and experiences can improve over time with the help of evidence-based therapies and interventions.
Symptoms usually appear at an early age. People with autism may experience difficulties with:
social communication
social interaction
restricted or repetitive patterns of behaviours, interests or activities
People with autism will experience differences related to:
the number, type, and severity of symptoms
levels of functioning
age of first signs of autism
age of diagnosis
challenges associated with social situations
People with autism need different levels of support, depending on these factors.
Resources about diagnosis
About the Ontario Autism Program
The Ontario Autism Program offers support to all eligible families of children and youth on the autism spectrum. You can select the services and supports that are most important to you and your child.
If you have previously registered your child for the Ontario Autism Program or already submitted your registration form and supporting documents to the ministry, you do not need to register again.
News and program updates
Ontario Autism Program monthly numbers
55,941
Children registered in the Ontario Autism Program
10,952
Invitations issued for childhood budgets
33,364
Invitations issued for interim one-time funding
Note: Before April 1, 2019, Ontario's nine regional service providers had been managing Ontario Autism Program (OAP) data on a regional basis. The ministry has centralized OAP data to more efficiently plan and administer the program. Data validation work, including reconciling duplicate client records, has resulted in adjusted counts for children registered in the OAP, invitations issued for childhood budgets and invitations issued for interim one-time funding.
Read updates about the Ontario Autism Program.
Contact information
Direct your questions and find more information about the Ontario Autism Program by contacting:
Central Resource Team
Register for the OAP
Ask about your situation if you're registered with the OAP, but not yet connected with AccessOAP
Ask about childhood budgets and interim one-time funding
Ask about how to create an account with AccessOAP
Ask general questions about the OAP
Ask about your situation if you have created an account with AccessOAP and given consent to the ministry to transfer your OAP record to AccessOAP
Find services
Get answers to your questions about Autism Spectrum Disorder
Developing and implementing a needs-based program
The autism advisory panel reviewed the information gathered during public consultations. The panel provided advice on developing a new needs-based program with the goal of helping as many children as possible. Read the Recommendations for a new needs-based Ontario Autism Program report.
The Ontario Autism Program implementation working group provided input on key design elements of the needs-based program, based on key recommendations in the advisory panel's report. Read more about the working group's mandate and members.
Stay informed on key milestones and learn about implementing the needs-based Ontario Autism Program.
Additional resources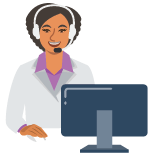 Updated: August 15, 2022
Published: October 04, 2019