Wildlife Management Unit Map 3 – Northern Ontario
Wildlife Management Unit (WMU) boundaries
WMU boundaries are roads, lakes, rivers and other physical features wherever possible. For many roads and rivers, only the portions that form WMU boundaries are shown on the map.
For detailed map information on WMU boundaries, visit ontario.ca/WMUmap.
Guide requirements for the territorial district of Rainy River contact: Fort Frances District.
Wildlife Management Areas: There are designated areas within the province (most within the southern part of the province) that provide hunting opportunities. Contact your local ministry work centre for more information.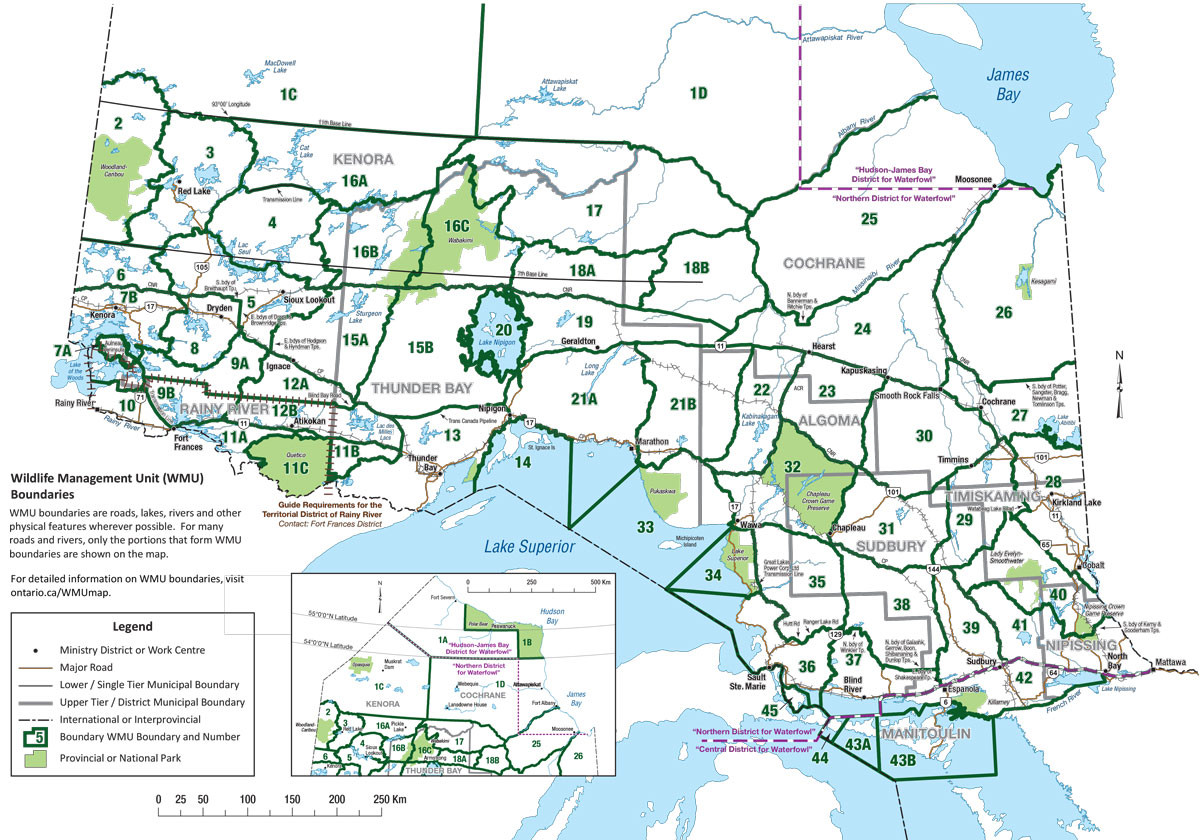 Updated: December 01, 2023
Published: August 02, 2019