Hunting
What you need to know before hunting in Ontario. Includes how to get a hunting licence, Outdoors Card, trapping, falconry, and camping on Crown land.
How to renew or update an existing Outdoors Card or replace a lost, damaged or stolen card.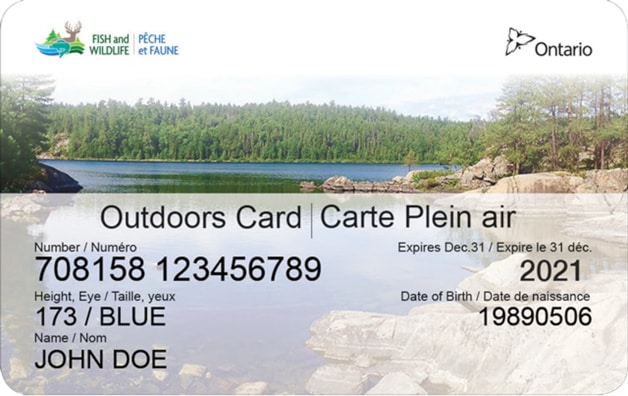 Get a hunting licence
How to get your first Outdoors Card and buy a hunting licence.
Fees
How to apply to hunt big game, including deer, moose and elk in Ontario.
How to apply for an additional deer tag available in select Wildlife Management Units.
---
Learn about moose hunting and population management.
Updates for hunters, including improvements to moose management, big game opportunities and considerations for eating wild game.
How to submit your mandatory hunter report(s).
The courses and credentials you need to hunt in Ontario.
A summary of rules for hunting in Ontario, including information about seasons for each game species.
Use these maps to identify the boundaries of your WMU.
Find tentative hunting season dates for deer and moose.
---
The training and licence you need to trap animals and sell their fur.
The licences you may need to practice falconry in Ontario.
---
What you need to know about camping and other recreational activities on Ontario's Crown land.
Updated: October 12, 2022
Published: September 14, 2015